"Can secrets destroy friendship or build it up?"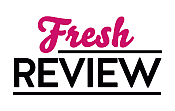 Reviewed by Svetlana Libenson
Posted February 12, 2019

Neve, Emma and Flick are the best of friends and believe that they know everything there is to know about one another. However, just as their sons are about to graduate high school, their "perfect" lives start to implode as they have to deal with major crises involving marriage, motherhood and health. Can their friendship hold up to the secrets they haven't yet dared to share with one another, or will it be too much for them to cope with?
Coming into the story, THE ART OF KEEPING SECRETS by Rachael Johns seemed to exceed my expectations in terms of the strength of friendship that Neve, Flick and Emma had with one another. I loved how their priorities is the friendship, and although some of the secrets tended to be melodramatic, the women were always there for one another through thick and thin.
This is no makjang (unrealistic over-the-top Korean drama,) but instead the reactions are subtle and down-to- earth, from friends shopping to drinking to eventually revealing their deepest secrets to one another. I really appreciated the realism of their reactions to the issues they were each dealing with, and how each of them gained bravery to be true to herself and true to her desires.
Each of the women was a favorite of mine, and someone I could see in real life; but for me Flick's situation was definitely unique among others' issues because its timely and something that I imagine many people will suffer through as it becomes safer to be the other; Neve's situation is the one that I felt close to because both of us are single mothers and we do have help and support from others. Unfortunately I couldn't relate to Emma, although I have a feeling that years from now, I might be able to understand her.
For readers who are seeking realistic women's fiction that have women who are friends instead of enemies as well as importance of friendship, then THE ART OF KEEPING SECRETS by Rachael Johns should be on the top of the list to buy.
SUMMARY
Some Secrets Weren't Meant to Be Kept…
They started out as the "misfit moms"—the trio of less- than-conventional parents at their sons' tony private school. They've shared everything. Or so they thought. Now, on a once-in-a-lifetime trip to New York City, they'll sightsee, they'll shop, they'll catch a few Broadway shows. They'll tell all…
After seventeen years as a single parent, Neve will reveal a past sin that could destroy her relationship with her son. Emma will uncover the roots of her exhaustion and divulge the inappropriate feelings she has for her boss. And Flick—who knows a little about crafting a flawless exterior—will share the shocking truth that lies beneath the veneer of her perfect marriage.
When the tight hold they've each kept on their secrets for years begins to slip, they must face the truth. Even if the truth will forever alter the course of their friendship and their lives.
---
What do you think about this review?
Comments
No comments posted.

Registered users may leave comments.
Log in or register now!