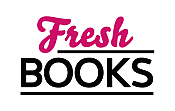 Pick up great June books for summer reading
"High society murder in the Golden Age..."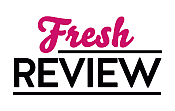 Reviewed by Patricia (Pat) Pascale
Posted January 24, 2019

Motherless Jane Prescott arrives in New York from Scotland with her father who promptly abandons her. Jane is brought up by her uncle, a minister who runs a home for fallen women. Through her uncle's benefactors, Jane is able to make a living working for New York's upper class and working her way up to be the ladies maid to the daughters of the wealthy Benchley family. Considered new money, the Benchley family is still learning how to become a part of New York's elite society.
Pretty and sophisticated Charlotte Benchley is a recent debutante and has her heart set on marrying handsome bad-boy "Norrie" Newsome, Jr., the sole heir to his father's fortune. As Charlotte pushes for a ring, Norrie promises her it will happen at his father and stepmother's ball on Christmas Eve. Everyone knows, even Jane, that Norrie was promised to Beatrice Tyler, but neither of them seems to care about that...
Shy and unattractive Louise Benchley always listens to their mother, loves her dolls, and misses the quiet life she had in Scarsdale before her family moves to the big city. Jane wants to help Louise learn to be more outgoing and comfortable, and try to update her style, which leads to Jane and Louise becoming friends.
The night of the ball arrives and just before midnight, Norrie is brutally murdered. Jane discovers the bloody, mutilated body, and the search is on to find the murderer. An attractive reporter, Behan, joins forces with Jane to rule out suspects and pool their suspicions...
A DEATH OF NO IMPORTANCE is a debut historical mystery from author Mariah Fredericks, featuring a colorful era with delightful details into New York's upper crust in 1910 and those that served them. Our heroine, Jane Prescott, tells her story about wealthy families, a handsome couple, and murder. It is a book that you will find hard to put down. My theories were incorrect and what a super-surprise ending! I believe there will be a sequel (or two) to A DEATH OF NO IMPORTANCE, and I look forward to continuing any future adventures told by Mariah Fredericks. A great read!
SUMMARY
Through her exquisite prose, sharp observation and deft plotting, Mariah Fredericks invites us into the heart of a changing New York in her remarkable debut adult novel, A Death of No Importance. New York City, 1910. Invisible until she's needed, Jane Prescott has perfected the art of serving as a ladies' maid to the city's upper echelons. When she takes up a position with the Benchley family, dismissed by the city's elite as "new money", Jane realizes that while she may not have financial privilege, she has a power they do not—she understands the rules of high society. The Benchleys cause further outrage when their daughter Charlotte becomes engaged to notorious playboy Norrie, the son of the eminent Newsome family. But when Norrie is found murdered at a party, Jane discovers she is uniquely positioned—she's a woman no one sees, but who witnesses everything; who possesses no social power, but that of fierce intellect— and therefore has the tools to solve his murder. There are many with grudges to bear: from the family Norrie was supposed to marry into, to the survivors of a tragic accident in a mine owned by the Newsomes, to the rising anarchists who are sick of those born into wealth getting away with anything they want. Jane also knows that in both high society and the city's underbelly, morals can become cheap in the wrong hands: scandal and violence simmer just beneath the surface—and can break out at any time.
---
What do you think about this review?
Comments
No comments posted.

Registered users may leave comments.
Log in or register now!