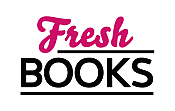 November's best reads...
"Refreshing, quirky, and witty!"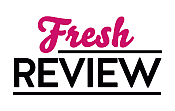 Reviewed by Danielle Dresser
Posted January 24, 2019

Ever since he moved in across the street when they were eight years old, Darcy Barrett has harbored the crush of all crushes on the perfect man, Tom Valeska. He's her twin brother Jamie's best friend, a good person, a hard worker, and Darcy has never felt like she was worthy of someone like him. Never staying in one place for long, Darcy has traveled the world searching for something - or someone - to make her feel the way she does when Tom is in her vicinity, but she always finds the wrong guy, the wrong job, and too much wine...
So when their beloved grandmother passes away, Darcy and Jamie inherit her dilapidated cottage with strict orders to remodel it, sell it, and collect their hefty inheritance. Darcy plans on being in town long enough to make sure the renovations start on time, but her plans to travel overseas are put on hold when the contractor leading the remodel is none other than Tom... And Darcy can barely keep it together after she finds out that Tom and his glamorous fiancee have broken up. With nothing in their way aside from their own insecurities, Darcy and Tom finally have the time to take a chance on each other. But with her overbearing brother, problems with the house overhaul, and some deep-seated emotions long thought buried, Darcy and Tom both have to figure out how much they're willing to give up to be together.
99 PERCENT MINE by Sally Thorne is a refreshing and witty contemporary romance! While it took me a while to warm up to Darcy, whose is the only point of view we have for the duration of the novel, once I was used to her quirky personality I found this to be a compulsively readable, sexy, and ultimately satisfying novel. I appreciated that Darcy, Jamie, and Tom had grown up together, and knew each other well enough to know when the other was hurting, needed help, or wasn't happy. There is no question that they all cared about one another and were willing to do whatever was needed for each other. That being said, I also felt like, especially with Darcy and Tom, that they were always stepping around Jaime and spent too much time worrying about what he would think of things - be it the house renovation or the possibility of a relationship between them. This happens again later in the book, but with Darcy and Jamie worried about Tom, which made sense and was nice to see after the twins seem self-serving for a lot of the book. Nonetheless, I found myself fully immersed in the world of this cottage remodel; it provided the perfect "close-quarters" setting for Darcy and Tom to spend time together, without too many distractions, aside from each other. The secondary characters - Darcy's best friend Truly who embroiders lingerie with sarcastic phrases, Tom's ragtag construction crew, and an adorable chihuahua named Patty - add both comic relief and stability to 99 PERCENT MINE, but at its heart, it belongs completely to Darcy and Tom. Aside from the time it takes to get used to Darcy's POV, Sally Thorne's latest is a worthwhile read.
SUMMARY
Readers and critics alike raved over USA Today bestselling author Sally Thorne's smash hit debut novel, The Hating Game—which sold in over 20 countries. Now she's back with an unforgettable romantic comedy about a twin sister and brother struggling over an inheritance—and the sexy best friend who comes between them. This next hilarious romance includes a special PS section with two Happily Ever Afters—one for this novel featuring Darcy and Tom and the other, an epilogue featuring fan favorites Lucy Hutton and Josh Templeman from The Hating Game!
Crush (n.): a strong and often short-lived infatuation, particularly for someone beyond your reach…
Darcy Barrett has undertaken a global survey of men. She's travelled the world, and can categorically say that no one measures up to Tom Valeska, whose only flaw is that Darcy's twin brother Jamie saw him first and claimed him forever as his best friend. Despite Darcy's best efforts, Tom's off limits and loyal to her brother, 99%. That's the problem with finding her dream man at age eight and peaking in her photography career at age twenty—ever since, she's had to learn to settle for good enough.
When Darcy and Jamie inherit a tumble-down cottage from their grandmother, they're left with strict instructions to bring it back to its former glory and sell the property. Darcy plans to be in an aisle seat halfway across the ocean as soon as the renovations start, but before she can cut and run, she finds a familiar face on her porch: house-flipper extraordinaire Tom's arrived, he's bearing power tools, and he's single for the first time in almost a decade.
Suddenly Darcy's considering sticking around to make sure her twin doesn't ruin the cottage's inherent magic with his penchant for grey and chrome. She's definitely not staying because of her new business partner's tight t-shirts, or that perfect face that's inspiring her to pick up her camera again. Soon sparks are flying—and it's not the faulty wiring. It turns out one percent of Tom's heart might not be enough for Darcy anymore. This time around, she's switching things up. She's going to make Tom Valeska 99 percent hers.
---
What do you think about this review?
Comments
2 comments posted.
Re: Refreshing, quirky, and witty!

I loved The Hating Game & have been waiting patiently for this book. Loved the review!
(Sharlene Wegner 1:26pm January 29, 2019)
What a great review! Looking forward to reading this!
Thanks.
(Kathleen Bylsma 9:14pm January 29, 2019)
Registered users may leave comments.
Log in or register now!