"Zara flees danger on Earth only to face peril in space..."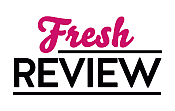 Reviewed by Magdalena Johansson
Posted January 23, 2019

HONOR AMONG THIEVES is the first book in The Honors series by Rachel Caine and Ann Aguirre. I've previously read a book by Rachel Caine that I greatly enjoyed, SMOKE AND IRON from The Great Library series. However, this is the first time I've anything Ann Aquirre. I came to really enjoy this science fiction series.
The book starts off with Zara Cole stealing something that she shouldn't have taken. And, now she has to run for her life. So, being recruited into the Honors seems like a prayer answered. Honors are selected humans that explore the universe on board Leviathans, living alien ships. Zara flees Earth but soon realizes that this heaven-sent salvation, may not be that safe.
Street smart Zara is easy to like, she had a troublesome upbringing and prefers living in New Detroit rather than going with her sister and mother to Mars. Zara just can't see herself living inside a dome, she would rather be free, stealing what she needs. I found the storyline to be very engaging, and that the alien ships they are traveling with are alive made the story feel like a refreshingly new concept. I quite look forward to reading the next book in the series, to find out more about the ships and the honor project. And, more about what's out there in the universe.
SUMMARY
The 100 meets The 5th Wave in this thrilling sci-fi series from New York Times bestselling authors Rachel Caine and Ann Aguirre about a feisty young criminal chosen to explore the far reaches of the galaxy aboard a sentient spaceship, only to discover that dangerous secrets and a taboo romance are hidden amongst the stars. Now in paperback.
Zara Cole has been in and out of New Detroit's rehab facilities for treatment of her antisocial behavior. There's no adjusting Zara's attitude, though. A painful past has made her stronger than most, which is why she chose life in the Zone instead moving with her family to Mars. In her eyes, living inside a dome isn't much better than a prison cell. Still, when Zara commits a crime that has her running scared, jail might be exactly where she's headed.
Instead Zara is recruited into the Honors, an elite team of humans selected by the Leviathan—a race of sentient alien ships—to explore the outer reaches of the universe as their passengers. Zara seizes the chance to flee Earth's dangers, but when she meets Nadim, the alien ship she's assigned to along with fellow Honor Beatriz, Zara starts to feel at home for the first time, along with a devotion she's never experienced before.
Yet nothing—not her Honors training or her street smarts—could have prepared her for the dark, ominous truths that lurk behind the alluring glitter of starlight.
Honor Among Thieves is the first book in a daring sci-fi series by bestselling authors Rachel Caine and Ann Aguirre.
---
What do you think about this review?
Comments
No comments posted.

Registered users may leave comments.
Log in or register now!