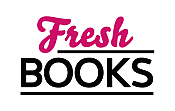 Get a great read for October
"Disorienting, intriguing, and full of deadly characters!"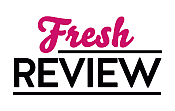 Reviewed by Miranda Owen
Posted January 17, 2019

Marcus Arguello is an orphan who gets sent to a special school, but he is no Harry Potter, and Kings Dominion Atelier of the Deadly Arts is no Hogwarts. Set in 1987, DEADLY CLASS VOLUME 1 has more in common with THE BASKETBALL DIARIES by Jim Carroll and OH THE GLORY OF IT ALL by Sean Wilsey than any book by J.K. Rowling. Marcus has known tragedy in his young life before living on the streets. Although wary, he resigns himself to being thrown into life at Kings Dominion. Rick Remender tells a tale of high school experiences but distorted when the students are children of assorted criminals, and the instructors are deadly and intent on providing their students with an education in evil.
In this first installment, the main characters are introduced, and the tone is set. Marcus' end goal is to kill then president Ronald Reagan for the wrong he believes he did his parents, but he tries to just get by until he can carry those plans out. The reality of a Kings Dominion student is casual murder before study hall and failing an assignment can mean utter destruction. I like how the author shows how killing affects each student. Marcus is wildly regarded as a psychopath, but he doesn't really see himself that way. Some students are just stone-cold killers, but some appear to be products of societal failures and trauma. A joyride to Vegas turns into a drug-fueled and fatal trip. Everything is magnified and twisted. Marcus has a crush on fellow classmate Saya, but Maria looks to entangle him in her web. Under normal circumstances, this would be a common teenager conundrum, but these students are anything but normal. I hope to see how these fragile and new friendships evolve in future books, and who will survive.
DEADLY CLASS VOLUME 1 is disorienting, intriguing, and full of deadly characters. Even though there is no "good guy" in DEADLY CLASS VOLUME 1, there is one villain reminiscent of a character from a Tarantino or Coen brothers film -- bizarre, frightening, and used as a grotesque punchline. I look forward to seeing how Rick Remender develops this violent and chaotic world.
SUMMARY
This new edition of RICK REMENDER and WES CRAIG's DEADLY CLASS, VOL. 1 features a media tie-in photo cover with key imagery from the highly anticipated SYFY series— coming in 2019 from Executive Producers the RUSSO BROTHERS (Directors of Avengers: Infinity War)!!
Welcome to the most brutal high school on earth, where the world's top crime families send the next generation of assassins to be trained. Murder is an art. Killing is a craft. At Kings Dominion School for the Deadly Arts, the dagger in your back isn't always metaphorical.
Collects DEADLY CLASS #1-6
---
What do you think about this review?
Comments
No comments posted.

Registered users may leave comments.
Log in or register now!