"Can their traumatic pasts help solve a cold case?"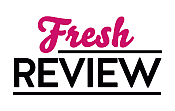 Reviewed by Kim Roller
Posted January 9, 2019

Romance Suspense | Romance Paranormal
Jayne Ann Krentz continues her Cutler, Sutter & Salinas trilogy with the story of Jack Lancaster, Winter Meadows, and the enemy from his past, Quinton Zane and his aliases. A tragedy in his life as a child has Jack looking for a murderer/arsonist. His special gift helps him solve cold cases. He's desperate and goes to Winter as a last resort to help control his gift. With her help he gets control and they end up starting to date.
Unfortunately, Winter is hiding out from a former obsessive client. During a stormy night, her past becomes part of the present, but Jack sees a connection to his past. Together they must find the truth and solve an over 20-year-old cold case. With his families' help, they must dig through the past to protect the ones they love. Can their gifts keep them together and will the man who looks to be UNTOUCHABLE be caught.
Jayne Ann Krentz's UNTOUCHABLE is full of danger, suspicions, risks, and passion. She brings a satisfying conclusion to this trilogy and brings a bit of nostalgia to this book with the return to the town of Eclipse Bay, Oregon in the Pacific Northwest.
SUMMARY
A man's quest to find answers for those who are haunted by the past leads him deeper into the shadows in this electrifying novel from the New York Times bestselling author of Promise Not to Tell.
Quinton Zane is back.
Jack Lancaster, consultant to the FBI, has always been drawn to the coldest of cold cases, the kind that law enforcement either considers unsolvable or else has chalked up to accidents or suicides. As a survivor of a fire, he finds himself uniquely compelled by arson cases. His almost preternatural ability to get inside the killer's head has garnered him a reputation in some circles--and complicated his personal life. The more cases Jack solves, the closer he slips into the darkness. His only solace is Winter Meadows, a meditation therapist. After particularly grisly cases, Winter can lead Jack back to peace.
But as long as Quinton Zane is alive, Jack will not be at peace for long. Having solidified his position as the power behind the throne of his biological family's hedge fund, Zane sets out to get rid of Anson Salinas's foster sons, starting with Jack.
---
What do you think about this review?
Comments
No comments posted.

Registered users may leave comments.
Log in or register now!