"Can Team Midgard stop the Reapers?"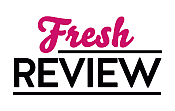 Reviewed by Debbie Wiley
Posted January 9, 2019

Rory Forseti lost almost everything to the Reapers, so joining Team Midgard has given her a renewed sense of purpose. Team Midgard is on high alert after the theft of the artifact that allows the Reapers to summon chimeras was stolen by Covington, the Reaper who killed Rory's parents. Now, an even more deadly artifact is at stake, Typhon's Scepter, and Rory, Ian, Zoe, Mateo, and Takeda are determined to do everything to stop Covington and the other Reapers. Unfortunately, the Reapers have an even more diabolical plan and Rory will have to risk everything if she is to survive...
I love Rory! Her loyalty and sense of honor, no matter how others treat her, is admirable but it is her spunky spirit that stands out the most. She's a Spartan, gifted with fighting skills that allow her to identify the various moves others will make as well as the usage of items as weapons. However, it is her Spartan heart that truly shines as she doesn't give in when the odds against her seem impossible, and she defends her friends no matter the personal cost.
SPARTAN PROMISE is the second book in the Mythos Academy Spinoff Series and can easily be read without prior knowledge of either the original Mythos Academy series or the first book in the spinoff series. Jennifer Estep provides readers enough background information to jump right in and enjoy the story line. However, there are spoilers aplenty for both the earlier series and the prior book so be forewarned if you aren't a fan of spoilers. I haven't read the original  Mythos Academy series ,but intend to correct that problem immediately as the Mythos Academy Spinoff Series is just sheer fun!
Jennifer Estep is quickly becoming one of my favorite authors. I'm almost embarrassed to admit how few books I've read by her although I'm already working my way through her backlist. SPARTAN PROMISE is full of action, humor, phenomenal characters, and a whole lot of mythological mysteries. I can't wait to see where Jennifer Estep takes us next!
SUMMARY
Hunting for the bad guys has never been so dangerous . . .
My name is Rory Forseti, and I attend the Colorado branch of Mythos Academy, a school of warrior kids, powerful artifacts, and mythological monsters.
I'm a student, a fierce Spartan warrior, and a member of Team Midgard, a group of kids and adults tasked with stopping the evil Reapers of Chaos. There is one Reaper I'm determined to hunt down above all others: Covington, the man who murdered my parents.
So when the Midgard gets a tip that Covington is going to try to steal a dangerous artifact, I'm ready to fight. But the situation is far more complicated than it seems, and the Reapers aren't my only enemies.
I'll have to use all my Spartan strength and skills to survive this. And even then, it might be my blood that gets spilled . . .
Excerpt
I lashed out with my pen first, trying to drive it into the shadow's throat. But the shadow was quicker than I expected, and it blocked the blow and caught my wrist in its—his—hand.

Usually, when I was fighting someone, I could see what the other person was going to do before he actually did it. How hard he was going to punch me, how many times, even the angle he was going to swing at me from. It was more of my Spartan magic at work. I'd always thought that being in a fight was like starring in my own personal action movie, only I had the advantage since I was always a couple of steps ahead of the other person.

But here in the dark, I couldn't see as well as normal, which limited that particular ability. Still, I'd been in a lot of fights, so I could guess what the guy was going to do next. Sure enough, he bent my wrist back, trying to make me drop the pen, so I obliged him and let go of my makeshift weapon. He loosened his grip for a second, giving me enough time to surge forward and ram my elbow into his stomach. His breath escaped in a loud oof! of air, and I whirled around and stepped back out of his long reach.

The guy recovered quickly and came at me again. I heard the faint zip of a weapon slicing through the air, and I raised Babs up into a defensive position.

Clang!

Our two weapons crashed together, drowning out everything else, and that was when the fight truly began.

Back and forth, we battled through the tunnel. With every strike and counterstrike, I cataloged everything I learned about the guy. He was tall and fast, but he didn't have a Roman's superspeed. Instead, he was exceptionally strong, telling me that he was a Viking. Given the dark, murky gloom, I couldn't tell exactly what kind of weapon he was using, but it seemed big and heavy. Probably an ax. Vikings usually preferred to use those instead of swords.

Despite the fact that the guy was trying to hack me to pieces, I grinned as we whirled around and around and our blades crashed together time and time again. That was another, slightly freaky thing about being a Spartan. Fighting for my life seemed natural, like it was something I was supposed to do, like it was such a big part of who and what I was that I could never be anything other than a warrior.

That worried me more than I cared to admit. Spartan or not, I didn't want to spend my whole life fighting Reapers. Even warriors needed a break, and even the best warrior could die on the battlefield. One lucky strike, one moment of hesitation or distraction, was all it took to send you to your grave. But I pushed my worries aside, because I needed to focus if I wanted to win this fight.

This guy was good, a worthy opponent for my Spartan fighting skills, and it was taking all my training to keep him from slicing me to ribbons. I hadn't battled someone as skilled as him in a long time, and it was going to make beating him that much more satisfying.
---
What do you think about this review?
Comments
No comments posted.

Registered users may leave comments.
Log in or register now!