"Action packed, spectacular paranormal read"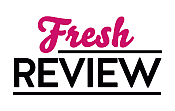 Reviewed by Annetta Sweetko
Posted January 5, 2019

Abigail Owen knows things that she shouldn't. Having been kidnapped by fanatics but survived she's taking a trip to visit Russia, to get away, but fearing that the Knights of the Dragon had followed her, she jumps to another train and loses the man following her. Big mistake, a bodyguard can't guard a missing body.
Part of the ability that got Abigail kidnapped is an affinity with stones, and innocently she finds a unique bracelet in a little shop, not knowing that it is a DRAKON'S TEAR. A Drakon only cries for his love, and those tears become stones that are indicative of the kind of Drakon he is.
Vasili Zima is a Drakon and has spent years searching out the dangerous artifacts that endanger his kind. Abigail is an enigma to him; he is drawn to the woman, saves her from danger and wants her more than he has ever in his life wanted anyone. There's no way he will let her go and certainly no way he will allow the Knights to get their hands on her.
DRAKON'S TEAR is a continuation of author N.J. Walters' Blood of the Drakon series and with each offering this series just gets better. With DRAKON'S TEAR, we get more information about the Drakons and their human mothers and dragon fathers and another kind of Drakon that surprises the others. But I will let you read the book to find out what kind Vasili is, just know he is amazing.
There is an insta-love involved but as a believer of love at first sight I have no problem with it. But, what I found amazing was they moved on at Abigail's pace, he knew she had suffered a trauma and feeling protective wouldn't let even himself push her beyond what she was ready for. Abigail is spunky, but because of what she had endured with the kidnapping, her sister marrying a Drakon (Nic and Constance from Drakon's Past), and her own mixed up feelings about herself she needs time to work through things. Which, of course, she does as Ms. Walters doesn't write a sad ending book.
Along with Vasili and Abigail, there are others who add to the overall seamless storyline; characters from past books come into this one, an amazing priest with a very intelligent, quick mind, who knows a lot of things the world isn't ready for and bad guys who are really slimy, evil dudes. Humor slips in and out of the pages, balancing with the action and danger neatly.
DRAKON'S TEAR can easily be read as a stand-alone because there is enough background information to bring you up to date. So, if you love to read about a vulnerable yet strong heroines, a hero with a protective streak, danger, intrigue and a romance that will make your heart beat faster then get your hands on DRAKON'S TEAR!
SUMMARY
Dying isn't an option. I've survived a kidnapping and now I'm on the run from the Knights of the Dragon who want my gift. I'm Abigail Owens and I can sense gemstones. There's nothing a dragon loves more than treasure. But when I find a beautiful stone at a tiny shop in Moscow, I have no idea it's a drakon tear, or that I've just put myself in the middle of a war between the Knights and a Drakon.
I guess I'm just lucky like that.
The only person I trust even a little is Vasili Zima, which is weird since I'm not sure if he wants to kill me or protect me. I'm drawn to him in a way I hadn't thought possible, and he feels the same way, or he wouldn't be risking his life to help me. He's wanted by the bad guys just as much as I am, and staying with me, well, there's a hundred percent chance I'm about to get us both killed. But I will not be going down without a fight.
---
What do you think about this review?
Comments
No comments posted.

Registered users may leave comments.
Log in or register now!