"Can they survive to love another day?"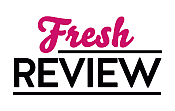 Reviewed by Gabrielle Lee
Posted January 5, 2019

CALL TO ENGAGE is the second book in the Team Poseidon series by Tawny Weber. In this book readers get Elijah and Ava's story. Elijah and Ava have a past, and one that is not always good. When Elijah is severely injured he seeks solace in his home town. Circumstances bring him back to his ex-wife. Ava thought that she was through with Elijah and ready to move on with her life but when he returns so do her feelings for the man or did they really ever go away? As Ava and Elijah begin to work through their past and work towards a future there is still a question looming about a traitor that caused Elijah to become wounded on the last mission. Can these two survive not only each other but the enemy intent on destroying the team?
CALL TO ENGAGE is a sweet second chance romance. Elijah and Ava make a good couple and work hard to find a way to a happy ever after. I loved that Ava is now a stronger woman than the one Elijah left so many years ago. She has lived and learned, giving her the confidence and strength to hold her own. Elijah has grown as well and he has become a better man. As the two begin to work through their past danger comes looking for them. The two must learn to trust again and work together against a common foe. It was nice to see Elijah figure out what he truly needs to fully recuperate, not only physically but mentally as well. Their story moves along nicely and has a few twists that I did not see coming. It is full of strong characters and emotions. Both Ava and Elijah have harbored hatred and blame the other but find a way to reconcile and deal with their hurt and their past. Their love tops everything and they each learn that there is enough blame to go around but that love is more important and worth the trouble.
SUMMARY
The Poseidon team are hard-bodied, fiercely competitive Navy SEALs. But when a sensitive mission goes disastrously wrong, three of the team's finest will have to trust their hearts and instincts to uncover the truth…
Lieutenant Elijah Prescott should be spending his precious leave somewhere with sun, surf and scantily clad women. Instead, he's heading home with two goals in mind. Figure out exactly how his last assignment went to hell and almost killed him—and reconnect with the woman who might offer salvation.
Ava Monroe has streamlined her life, eliminating every source of pain—including a marriage touched by tragedy. One glimpse of her ex and those good intentions turn to bad-girl desires. Her strategy: get over Elijah by getting under him again, sating herself until she can finally let go. But as betrayal within the rank of the SEALs turns deadly, there's no denying that her heart and her life are on the line. Elijah is the only man who can protect both…
---
What do you think about this review?
Comments
No comments posted.

Registered users may leave comments.
Log in or register now!