"A love worth fighting for, DARK MAGIC is a classic"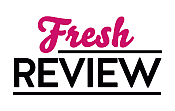 Reviewed by Gabrielle Lee
Posted January 5, 2019

Romance Paranormal | Romance Erotica Sensual
DARK MAGIC is one of the earlier books in the Dark series. It gives readers Gregori and Savannah's story. Gregori is Prince Mikhail's best friend and his life mate is Mikhail's daughter. Gregori has known that Savannah is destined for him but he has doubts because of his actions during Raven's pregnancy. Savannah and Gregori's connection cannot be denied and the two must figure it all out and decide if they will follow their hearts and let fate happen.
I loved both Savannah and Gregori. He has been a fixture in these books and I was excited to see Gregori get his story told. It was nice to see that Savannah is a strong woman who holds her own with Gregori. I enjoyed seeing the softer side of Gregori. He is such a strong and imposing figure but he cared for and loves Savannah with all his heart. The two are a good couple and work well together. I enjoyed seeing their relationship take shape.
Gregori is a very protective man and he must learn to cooperate with Savannah and deal with the many new emotions that she brings out in him. Savannah is strong and believes in the man Gregori can and is. She shows him love like no other and brings out a side of the man that has been hidden all these years. Gregori is a tortured man and when he finally cannot fight it anymore he goes to Savannah and did what he had to do. It was nice to see the two work through so much and help each other to understand.
Both of these characters are strong in their own way and add to each other when they are together. Savannah sees the true man that Gregori is and not the monster he is made out to be and Gregori loves Savannah so much that he risks himself to give her the freedom that she wanted. Their story moves at along at a nice pace and has a good mix of romance and angst making DARK MAGIC a good addition to this series.
SUMMARY
Young Savannah Dubrinsky was a mistress of illusion, a world-famous magician capable of mesmerizing millions. But there was one—Gregori, the Dark One—who held her in terrifying thrall. Whose cold silver eyes and heated sensuality sent shivers of danger, of desire, down her spine.
With a dark magic all his own, Gregori—the implacable hunter, the legendary healer, the most powerful of Carpathian males—whispered in Savannah's mind that he was her destiny. That she had been born to save his immortal soul. And now, here in New Orleans, the hour had finally come to claim her. To make her completely his. In a ritual as old as time . . . and as inescapable as eternity.
---
What do you think about this review?
Comments
No comments posted.

Registered users may leave comments.
Log in or register now!