"Second chance at love."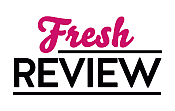 Reviewed by Sandra Wurman
Posted January 5, 2019

Ah, the sins of the young. When everything seems possible and leading with your heart seems simple enough. But as experience teaches, that is not a clear vision and certainly not the best way to plan out your life. A MAVERICK TO (RE)MARRY by Christine Rimmer is about choices made and consequences. Derek and Amy came from very different social circles but as teenagers all they saw was the massive mutual attraction, to them of course this was love. But the world at large didn't really see them as a couple with a future. There was the element of parental interference that neither Derek or Amy could conquer, nor so they parted ways. Derek staying home on the family ranch. Amy off to college.
A MAVERICK TO (RE)MARRY is actually a very simple story of two young people, separated for thirteen years, reunited at the invitation of mutual friend's wedding. Derek took it really hard watching the girl he loved so dearly follow her career and education plan leaving him behind. There were several townspeople who watched Derek fall apart and then slowly find his new normal. But all his friends were aware of how fragile that recovery was and how easily it could possibly unravel.
Amy it seems had been very close to the vest about her issues with that breakup. To Amy it was the incredulity that Derek had been able to walk away so easily that hurt the most. Wasn't their love strong and deep enough to fight for. Well that is a rhetorical question. Of course it wasn't. But Derek felt that Amy deserved to follow a path that well just didn't match his. Amy was smart, strong and bossy.
So now Amy and Derek are forced to face the disintegration of a relationship that wasn't built on a very sturdy foundation. Each of them had moved on. Derek was finding success in his small home town. Amy's was in the city. But that did not speak to their personal lives which clearly hadn't moved anywhere. The problem was neither of them were going to have enough time to see if the sparks were enough to build a life on. They only had a few weeks and most of the time Derek was working.
The foundation for love is tricky at best. In a fun and lovely story like A MAVERICK TO (RE)MARRY we are not asked to spend much time deciding on what is the best ending. Hard not to hope for a happy ever one. Not all stories have to be deep and gut wrenching. A MAVERICK TO (RE)MARRY by Christine Rimmer is a lighthearted tale of facing the possibility of a second chance and having the guts to open yourself up to the issue of heart break if once again the ending isn't the happily ever after you would like.
SUMMARY
Married—and divorced!—in secret…

Rust Creek Ramblings

Rust Creek Falls\' flirty cowboy and the shy, straight-A student—a couple? We have it on good authority that not only were Derek Dalton and Amy Wainwright once an item, they were actually married! With Amy back in town for her friend\'s wedding, how long before their secret past is revealed? Gather your rose petals, dear readers… We suspect these high school sweethearts may soon get a second chance at happily-wedded-after!
---
What do you think about this review?
Comments
No comments posted.

Registered users may leave comments.
Log in or register now!