"Is it a scientific hoax or has God once again done the glorious impossible?"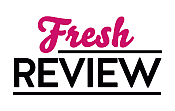 Reviewed by Viki Ferrell
Posted January 3, 2019

Three young teenage girls across the globe all find themselves in the same position. They see a bright light while walking home at night, have no recollection of a lapse of time and now find themselves pregnant. They are all named Maria or Mary, all three are Catholic, and all are virgins. How can this be?
That's what Pope Celestine IV wants to know too. He is being pushed by a US Cardinal to declare Beautification and Canonization on these three young ladies, although they are not dead which is usually a pre-requisite. He calls his good friend and Professor of Religion at Harvard University, Cal Donovan, into action to interview these girls and give an unbiased opinion regarding the authenticity of their claim and the virginity question. This is not an easy task.
Cal has to fly to Manilla, Philippines to visit the first Maria, then on to a remote area outside Lima, Peru to visit the second. He sends a good friend, Harvard colleague and Irish native, Cardinal Joe Murphy, to Galway, Ireland to interview the Mary. Both men verify the girls' stories and view the doctors' reports verifying that each is indeed a virgin, yet very much pregnant. These findings only lead to more questions about whether this is a hoax or if God is sending a message to the world.
THE TREE MARYS by Glenn Cooper is a dynamic, inspirational thriller that will have you on the edge of your seat, turning pages as fast as possible to see where the story heads next. It is fast-paced and engaging. All the twists and turns in the storyline definitely thicken the plot and reveal even more questions than the most important one. Is this a miracle, or is it science? Cal is a strong, intelligent and resilient character, supported by a plethora of other characters that help to move the plot along and bring even more intrigue. The Marias / Mary are typical teenage girls in the cultures in which they have grown up. They too have questions about what has happened to them. You will not be disappointed in this excellent book about the changes in the Catholic Church and Catholicism in general. Do not miss THE THREE MARYS!
SUMMARY
Three impossible births. Three incredible miracles. One deadly secret.
Once again, Harvard Professor of religion and archaeology Cal Donovan has been summoned by Pope Celestine to investigate a seemingly impossible miracle. Three Catholic teenage girls, from different corners of the world, have fallen pregnant. All three girls are named Mary, and all three girls have been proven to be virgins. Are they really all bearing the son of God?
Before Cal has a chance to visit all three girls, one of the Marys disappears … and then another. As he struggles to uncover the truth, Cal realises that much more than his own and others' lives are at stake: could this apparent miracle really cause the collapse of the Catholic faith?
Excerpt
ONE

Tugatog Public Cemetery, Manila, Philippines

Tuesdays were clinic days at the cemetery. To an outsider it might have seemed odd that a mobile health clinic would choose a municipal burial ground as a base of operation, but to the slum residents of Malabon City in metro Manila, Tugatog was something of a safe zone. At least during the day. At night druggies scaled the walls and hung out among the concrete graves stacked in the air like condominiums, shooting up, smoking, snorting, doing deals. But daylight ushered in tranquility, and the poor and the sick felt protected and cloistered among the dead and their gentle mourners.

The Health In Action mobile van was parked in its usual spot near the main gate on Dr Lascano Street. The small staff of humani¬tarian volunteers – doctors and nurses dressed in the organization's light-blue polo shirts – was midway through a six-hour clinic when a teenage patient wearing thick glasses made it to the front of one of the lines. She was accompanied by her mother who looked so young she might have passed for a teenager herself. The girl was given a plastic chair under the van's shaded canopy where she sat listless, a little on the floppy side, wilted by the heat.

The nurse – a Tsino, a Chinese Filipino – glanced at the long line of patients leaning and squatting among the graves. She didn't have time for niceties.

'What's your name?'

The girl was slow to answer.

'Come on, child, do you see how many people are waiting?'

'Maria Aquino.'

'How old are you?'

'Sixteen.'

'What's the matter with you?'

Maria was slow off the mark again and her mother answered for her. 'She's been sick in her stomach.'

'How long?' the nurse asked.

'Two weeks,' her mother said. 'She's throwing up all the time.'

'Any fever? Diarrhea?'

Maria shook her head. Her hair looked like it hadn't been washed for a while. Her t-shirt was dirty.

'What time of day does she vomit?'

'Mostly in the morning,' her mother said, 'but sometimes later.'

'Are you pregnant?' the nurse asked, looking the girl full in the face.

'She's not pregnant!' her mother said, offended.

'I asked her,' the nurse said.

The girl answered strangely. 'I don't know.'

The nurse got testy. 'Look, have you had sex with a boy?'

Her mother pounced. 'She's only sixteen! She's a good girl. She goes to the church school. What kind of a question is that?'

'It's a question a nurse asks a girl who's throwing up in the mornings. When was your last period?'

The girl shrugged.

'When?' her mother asked.

'I don't pay attention.'

The nurse went to a shelf and took down a plastic cup. 'Maria, go inside the van and pee in this cup. Bring it back to me and wait over there. Next patient!'

The nurse blitzed through three more patients before remem¬bering the cup of urine. She took a plastic testing stick, the kind that pharmacies sell to people who can afford them, and dipped it. Seconds later, she called Maria and her mother over.

'OK, you're pregnant.'

'She can't be!' her mother said angrily.

'You see the blue stripe. Pregnant. Remember having sex now, honey?' She didn't say 'honey' sweetly.

The girl shook her head and that made the nurse shake hers too.

'Let's have one of the doctors see you. Christ almighty, I'm never going to make it through the whole line.'

Inside the van, behind a privacy curtain, the doctor, another Tsino, glanced at the nurse's note and asked Maria to hop on to the small table. After a minute or two spent trying to see if the girl understood how one got pregnant, he gave up and raised the stirrups.

'What're those for?' Maria asked.

'Put on this gown and take off your underpants. You put your feet in those and you spread your legs. That way I can examine your reproductive organs.'

'I don't want to.'

Her mother told her it was all right. It was what women did.

The doctor put on gloves and a head lamp. He had to almost force her legs open wide.

Peering under the gown he grunted a couple of times then raised his head.

'OK, you can get dressed.'

'What? That's it?' her mother asked. 'That's not a proper exam.'

'There's no point in doing a manual exam or using a speculum,' he said. 'She's a virgin. Her hymen is intact. There's enough of an opening to let out her menstrual flow but this is a virginal hymen.'

'So she's not pregnant?'

'She can't be. It must be a false positive. We've got a rapid blood test I can do.'

'I don't like needles,' the girl whined.

'It's just a pinprick. Don't worry.'

Five minutes later, the doctor parted the curtain and came back in with the nurse. Both looked puzzled.

'The test was positive,' the doctor said. 'You're six to seven weeks pregnant.'

Her mother almost jumped out of her chair. 'But you said—'

'I know what I said. I'm afraid this is beyond me. I'm going to send her to the Jose Reyes Medical Center to see a specialist. There's got to be a good explanation.'

When mother and daughter left the van clutching the paper to present to the hospital, the nurse asked the doctor what he really thought was going on.

He confessed his complete bafflement and laughed nervously. 'It's been two thousand years since the last Virgin Mary. Maybe you and I just saw a goddamn miracle.'
---
What do you think about this review?
Comments
No comments posted.

Registered users may leave comments.
Log in or register now!