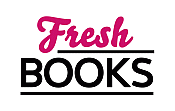 Your August adventures in reading
"The best Italian deli in New York, a traditional father, and four unwed daughters..."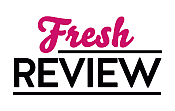 Reviewed by Clare O'Beara
Posted December 20, 2018

Multicultural Romance | Romance Chick-Lit | Women's Fiction Contemporary
Kid Cafarelli works happily in her family's New York delicatessen. Her papa is a little eccentric, convinced the Italian way is the only way... especially when it comes to cooking. So Kid isn't taking a French cookery course, not as far as she's admitting anyway. But she has nothing better to do because she can't start dating until her three older sisters, Teresa, Rose, and Grace, have married. THE I DO DELI is a laughing, tumbling, food-obsessed, friendly and positive thinking romantic tale.
Marc Ratzenberger, the chef teaching the French cookery, would seem like a perfect match... if he wasn't Jewish, and Kid wasn't Catholic. Her papa, Carmine, widowed and controlling their lives out of old-fashioned love, has very strict ideas. These ideas include treating another Italian family as the enemy, so a son of that family is suspect when he starts hanging around the deli with four handsome unmarried ladies at the counters.
Stereotypes are shown to be outdated in today's melting pot world, and whether we follow sports in Brooklyn or visit architecture in Milan with this loving close family, we want them to be happy. Even if one girl is too severe, another rattles out interesting facts all day long (as I do myself), and a third has only saintly intentions and can't see herself marrying. Anyone reading this will be so immersed in the details of slicing meat, grating zucchini, preparing fresh pasta and fetching rosemary from the cellar, that they'll be looking for some real Italian home cooking. I know just the deli to visit!
Josie Castel has created a totally believable setting and memorable characters, and we could all do with a lift to our day. This book is a clean read. THE I DO DELI is to be followed by another visit to the Cafarelli family. Maybe next time they will share some recipes, or is that too much to hope for from a traditional chef? Either way, enjoy this read.

SUMMARY
Kid Cafarelli is in love, and in her traditional Italian Catholic family that's a big problem. By day she works behind the counter of her family's New York delicatessen with her three older sisters, Teresa, Rose and Grace. By night she sneaks away to a forbidden French cooking class, led by the mouth-watering Jewish chef Marc Ratzenberger. Watching over the Cafarelli clan is her widowed father Carmine, who hates everything French except for the Statue of Liberty, which he insists was made with Italian steel. He also insists his girls marry in birth order, leaving Kid stuck behind Teresa the mouth, Rose the nerd, and Grace the prude.
And Carmine guards his girls like a meatball guards spaghetti. But from New York to Italy Kid is determined to do whatever it takes to get her man and find her sisters true love. Will her search for three suitable husbands, and surviving Carmine, prove to be too much for the matchmaking rookie? Or can she make the impossible happen?
---
What do you think about this review?
Comments
1 comment posted.
Re: The best Italian deli in New York, a traditional father, and four unwed daughters...

This sounds SO good ! Thanks for the review!
(Kathleen Bylsma 3:43pm January 4, 2019)
Registered users may leave comments.
Log in or register now!