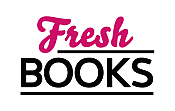 Best reads for September
"A spellbinding murder investigation amidst crises of faith..."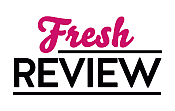 Reviewed by Monique Daoust
Posted November 30, 2018

Linda Wallheim was helping with the Halloween activities for the ward, when she noticed Gwen Ferris with a Latina woman, Gabriela, and her three children. Gwen had been patronizing the Spanish ward instead of her regular one, Linda's, for a few months. Gwen's marriage is in trouble, mostly because she's having a crisis of faith, which Linda understands; she's been there before. In fact, the Wallheims' marriage is not as strong as it once was because Linda doesn't always conform to the model of the dutiful Mormon wife. Faced with an empty nest, Linda figures she can lend a hand in the Spanish ward, and try to help Gwen at the same time. But when Gabriela is found dead, Gwen is on the warpath and Linda is almost unwillingly dragged into covertly investigating the young woman's murder.
Undocumented immigrants and a murder mystery are but a few of the many layers that comprise NOT OF THIS FOLD. Few authors can draw me in and hold me captive the way Mette Ivie Harrison does, and for the better part of the middle of the book, I sat transfixed. In one particular scene, the descriptions and the atmosphere are so powerfully rendered, that I was momentarily hypnotized as I watched the situation unfold; it is so vivid, powerful, and intense that I was glued to my seat and I breathed more easily only after it was over. The author's writing is tighter than ever, and some lines of dialogues have the impact of punches in the stomach; Detective Gore comes to mind in more than one instance. Ms. Harrison is a master when it comes to weaving existential matters into a murder mystery, as well as topics that are even more controversial given the religious context. Linda's faith in God and in Mormonism remains intact, but she still finds the patriarchal hierarchy's reluctance to put their money where their mouth is hard to digest. Gwen, a force of nature, shakes Linda a little bit more as Linda, unsuccessfully, for the most part, tries to rein her in, and at the same time, cannot help but identify with Gwen's mission.
As in every book of the splendid Linda Wallheim series, I always learn more about Mormonism, and while some concepts are difficult to grasp for those of us who are not of that faith, Ms. Harrison makes sure to seamlessly educate us with matters relevant to the plot. I find it particularly interesting that a book featuring Mormons has some of the strongest female characters I have read in a while: Linda, a bishop's wife; the redoubtable Gwen, who is reconsidering everything she's ever been; Gabriela, a young immigrant mother in difficulty; and Detective Gore, an African American who is not a Mormon. This, among several things, also contributes to give the Linda Wallheim series a most unique spin to murder mysteries. If each book can be read on its own, long-time readers can appreciate Linda's growth, as well as the various stages of her relationship with her sons, and with her husband Kurt. Their marriage is solid, but decidedly not exempt from stress, mostly due to their conflicting views on Church matters, mostly the application of the theory to today's realities and the relegation of women to very minor roles. Mette Ivie Harrison's NOT OF THIS FOLD is in a class by itself: a captivating story in which intelligence reigns supreme, where right and wrong are examined from various points of view, and where the murder does not happen in a sort of vacuum.
SUMMARY
The fourth installment in Mette Ivie Harrison's nationally bestselling Linda Wallheim mystery series, set in Mormon Utah, explores the effects of alienation, immigration, and extortion from the inner workings of the Mormon church.
Now that all five of her sons have left home, Mormon bishop's wife Linda Wallheim has quite a bit of time on her hands, most of which she spends worrying about the state of the country and how her youngest son, Samuel, who is openly gay, is faring on his mission in Boston. She has also become close with one of the women in her ward, Gwen Ferris.
But Gwen is quickly losing faith in the church, and her issues with the Mormon power structure are only reinforced by her work in Draper's local "Spanish ward." The ward's members comprise both legal and undocumented immigrants who aren't always getting the community support they should be from their church.
When Gabriela Gonzalez, a young mother and Gwen's friend in the Spanish Ward, is found strangled at a gas station, Gwen is paralyzed with guilt. The dead woman's last phone call was to Gwen, and her voice mail reveals that she knew she was in danger. When Gwen decides the police aren't doing enough to get justice for Gabriela, who was undocumented, she decides to find the killer herself. Linda reluctantly takes part in Gwen's vigilante sleuthing, fearing for her young friend's safety, but what the pair discovers may put them both in danger.
---
What do you think about this review?
Comments
No comments posted.

Registered users may leave comments.
Log in or register now!