"The best installment yet in the series!"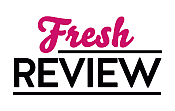 Reviewed by Debbie Wiley
Posted November 26, 2018

It all starts with a book that resembles some of the residents of Hazel Rock.... Charlie Rae Warren typically enjoys the bantering over the book selection of the Mystery Moms Book Club but the latest choice has the members arguing over the all-too-familiar sounding characters in Nathan Daniels' book. Unfortunately, real life seems to mirror fiction when Charli's friend, Sugar, is accused of the murder in a scene eerily reminiscent of the book. Charli is determined to clear her friend's name, but will it cost her everything in the process?
Charli's impulsivity gets her into trouble time and again in KILLER CLASSICS. Normally, I'm annoyed by impulsive characters but Kym Roberts pulls it off as Charli's loyalty to her friends, bravery and determination, and good intentions make her likable. In fact, Charli is exactly the kind of friend you'd want to have and that is part of what makes the Book Barn series so darned enjoyable!
However, Charli isn't the real heroine in KILLER CLASSICS as I'm not going to lie- I loved each and every scene with Princess, Charli's pink pet armadillo. Princess steals the show in KILLER CLASSICS as her timely interferences coupled with the appearance of her new boyfriend had me crying I was laughing so hard. And as for Princess' boyfriend- I don't want to spoil anything but this may be my favorite couple ever in a book, even more so than the romance we've all been watching brew between Charli and Mateo!
KILLER CLASSICS is the fifth book in the Book Barn mystery series but can easily be read as a standalone. However, I suspect that once readers venture into Kym Roberts' fascinating and quirky world, they'll want to devour each and every story in the series! Kym Roberts has yet another hit on her hands with KILLER CLASSICS!
SUMMARY
Small-town life in Hazel Rock becomes a Texas-size crime scene when murder takes a page from Charli Rae Warren's book club's latest mystery . . .
Charli takes great pride in running one of the few independent, family-owned bookstores in small-town Texas. She vets everything carefully, with an eye to the eclectic tastes of the locals. That includes the Book Barn's weekly book club selection. This time out it's a mystery whose characters bear a striking resemblance to local citizens, including Charli's friend Sugar . . . who's the prime suspect when her real-life nemesis is found dead in a hotel's water tank.
With help from her pet armadillo Princess, Charli campaigns to clear Sugar's sweet name—literally—when the up-for-election mayor becomes a killer's next target. Murder and politics make scandalous bedfellows as Charli discovers that fiction may be fatal, but reality could be just as deadly . . .
---
What do you think about this review?
Comments
No comments posted.

Registered users may leave comments.
Log in or register now!