"An eye for an eye, a tooth for a tooth..."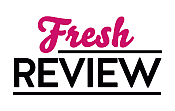 Reviewed by Magdalena Johansson
Posted November 20, 2018

I've read several Iris Johansen books, but VENDETTA is the first I've read in the Catherine Ling series, not that I let that stop me. I love Iris Johansen's Eve Duncan series, so getting a chance to read a book in one of her other series was great.
Iris Johansen has a knack for writing suspenseful thrillers with a dash of romance in them. VENDETTA is not an exception. It is action from the beginning until the end, and that is what I liked about the book. However, I would not have minded if the romance part was kept at bay, both when it comes to Rachel and Catherine. Although Catherine's story with Richard Cameron far outshines Rachel's with Brandon. I'm picky when it comes to romance in books, and if it works is it great, but when it doesn't, then I find it hard to really enjoy reading it. But, that's just me. I bet lots of readers will love the sexual tension between Brandon and Rachel. Also, Max Huber? This shows just that inheriting someone's fortune (in this case a criminal empire) doesn't make you cut to run the thing. Max Huber is like a spoiled brat whose favorite toy has been broken and he's now throwing a tantrum.
VENDETTA, a fitting name for the book, is a so-so book for me. Catherine Ling, her mentor Hu Chang and Richard Cameron are by far the best characters in the book. I definitely want to read the previous books in the series to see if I will like them better when Catherine is the main character.
Learn more about Vendetta
SUMMARY
From the #1 New York Times bestselling author Iris Johansen comes a new explosive, compelling thriller.
With his dying breath, Carl Venable, head of the CIA task force on terrorism and Jude Brandon's final link to terrorist ringleader Max Huber, gives Brandon a mandate: keep his daughter, Rachel, safe at any cost. But Rachel Venable has a shocking, twisted past of her own, one that comes rushing back after her medical clinic in Guyana is attacked by Huber—the same man who murdered her father and kept her imprisoned for months. Brandon and Catherine Ling, Rachel's longtime ally and fierce protector, are determined to keep Rachel out of danger, but she knows that it's impossible to stay hidden when Max Huber wants you dead.
As Rachel and Brandon race against the clock to bring Huber down before he can orchestrate a disaster that will lay waste to half the country, they also fight a growing attraction to each other – an attraction that could prove just as dangerous as Huber himself.
In this gripping, fast-paced novel from #1 New York Times bestselling author Iris Johansen, one thing is clear: everyone has a vendetta, and no one will rest until they get their revenge.
---
What do you think about this review?
Comments
No comments posted.

Registered users may leave comments.
Log in or register now!