"There's nothing like murder to take a girl's mind off a little heartache..."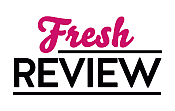 Reviewed by Rosie Bindra
Posted November 20, 2018

Mystery Amateur Sleuth | Mystery Culinary | Mystery Cozy
Pastry chef Sophia Cummings had it all: her dream job in New York, her dream guy, and plans for them to open their own restaurant. That all went up in smoke when she walked in on her boyfriend with the maître d'. Now Sophia's back in her hometown of Bucolic Rumford, Kentucky, nursing her broken heart and baking for the locals. Sophia agrees to bake her high school friend Charlotte's wedding cake using the Rumford Country Club's kitchen but encounters a stumbling block when the body of the club's chef is found with a skillet next to it.
With the country club down a chef, the manager of the club, Evelyn, who gave Sophia her first job, convinces Sophia to fill in for the interim. Sophia has more than cooking on her mind though because Evelyn has become the handsome sheriff's number one suspect and Sophia is determined to prove her innocence. The more Sophia digs into Chef Emile's life, the more reasons she's finding for someone to kill him. Between the tormented staff at the club and the members, Emile rubbed the wrong way with his non-southern menus, Sophia's list of suspects keeps growing but if she doesn't figure out who the killer is soon, she just might be next.
CAKE AND PUNISHMENT is a delightful start to a new series by Maymee Bell. Bell does a great job of infusing southern charm into the story along with some delicious sounding pastries. The quirky secondary characters are amusing, especially Sophia's mom Bitsy, and the chemistry between Sophia and the sheriff will have you rooting for a love story for the two. I love how Sophia can't seem to say no to anyone and how everyone just assumes she's back for good. This southern who-done-it is a wonderful start to a new series that'll leave you craving something sweet. I can't wait to see what book two has in store for us.
SUMMARY
Bucolic Rumford, Kentucky has glowing fields of bluegrass, a fine selection of bourbons, and now a professional pastry chef. Broken-hearted Sophia Cummings has come home from New York City. She's not there a minute before she's charmed into making her high school friend Charlotte's wedding cake. The kitchen at the Rumford Country Club seems perfect until Chef Emile's body is discovered, sprawled near the stove, a cast iron skillet on the floor close by.
With one look at the shiny, new frying pan, Sophia knows it's not Emile's. She offers her knowledge to Sheriff Carter and her talents to Evelyn, the manager, who needs an interim chef. The mood in the country club is grim: Emile's peppery personality had burned members and staff alike. Sophia wonders which one of them burned him?
---
What do you think about this review?
Comments
No comments posted.

Registered users may leave comments.
Log in or register now!