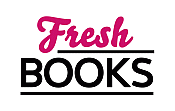 Spring for these books in March
"An exquisite and realistic romance between mortal enemies"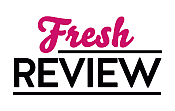 Reviewed by Monique Daoust
Posted November 8, 2018

Lord Peter Flint, of the King's Elite, was on a ship bound for Plymouth with his captive: Lady Jessamine Fane, accused of treason. Jessamine tries Flint's patience with her defiant nature, her attempts to flee, and her beauty. If Flint weren't a confirmed bachelor, his prisoner's gaoler, and most of all an agent of the Crown, he might succumb to her charms. It will never happen until she is proven innocent, which appears very doubtful. Jessamine wants to be free from Flint, from her miserable life, avoid the gallows, and most of all from the man who wants the secrets only she knows.
Two books into The King's Elite, and it looks like the incomparable Virginia Heath has created the definitive Regency romantic spy series. What stands out the most for me is how Flint is written: he is a spy, dedicated to King and country; he is known for being cool and level-headed, and he remains that way even as he finds himself falling for Jess. He never forgets that Jess might very well be a traitor, and he fights his attraction for the hot-tempered Jess; he would never let himself become entangled with the enemy however tempting; he knows only too well how devastating it can be. Peter is truly THE UNCOMPROMISING LORD FLINT, his turmoil is palpable, and I loved him all the more for his integrity. Ms. Heath wrote a very convincing hero who earned my respect and kept it to the end. And what an ending it was with some astounding plot twists I never anticipated that kept me glued to the page and the romance and intimate moments were utter perfection.
Virginia Heath's effortlessly elegant prose reigns supreme, as does her legendary wit which manifests itself in some unforgettable verbal exchanges. The secondary characters are just as engaging, mostly Flint's delightful and unflappable mother. THE UNCOMPROMISING LORD FLINT is yet another dazzling book by Virginia Heath, whose storytelling skills and character development are unmatched.
SUMMARY
Imprisoned by her past
Set free by her enemy!
Part of The King's Elite. Charged with high treason, Lady Jessamine Fane's under the watchful eye of icily calm Lord Peter Flint. A task this spy won't be swayed from, no matter how alluring his prisoner! Only, it's not long before Flint realizes tenacious Jess hides a lifetime of pain. With so much at stake, can he afford to take a chance on their powerful attraction?
---
What do you think about this review?
Comments
No comments posted.

Registered users may leave comments.
Log in or register now!