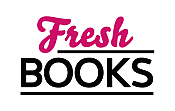 Get a great read for October
"Delightful and heartwarming historical romance!"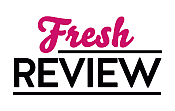 Reviewed by Danielle Dresser
Posted November 1, 2018

First in a new series from beloved historical romance author Grace Burrowes, MY ONE AND ONLY DUKE introduces readers to the Wentworth family, and the trials and tribulations that lead to a wealthy banker convicted of a crime he didn't commit suddenly finding himself royally pardoned, heir to a powerful dukedom, and married to a recently widowed and pregnant woman with a difficult past of her own...
Quinn Wentworth is in Newgate prison; while his wealth as a banker has made his stay slightly more comfortable than other prisoners, he knows that his conviction will lead to one place: the noose. He meets the daughter of a preacher, Jane Winston, while she and her father are visiting prisoners as charity work. Jane is a young widow and pregnant with her late husband's child, and even though she can barely keep anything down and seems weak, Quinn sees an opportunity to do one noble thing before he meets his fate - marry Jane and make sure she and her baby can live on their own, out from under the strict rule of Jane's father.
But when a royal pardon arrives without a moment to spare, Quinn is declared the heir to the Duke of Walden, a long-impoverished, but respected, dukedom. Quinn has worked his way up from penniless footman to powerful banker and assumes the crown just wants him to pay off the debts of the ducal estate. Jane has to grapple with the fact that she was about to be widowed for a second time, but instead, she's now a duchess and thrust into the throes of society while pregnant. Not to mention, they both have to deal with the idea of being married to someone they barely know...
Quinn soon realizes his new wife is not some simpering daughter of a preacher, but a fully realized woman with ideas, determination, and fervor that he finds highly desirable. Jane sees that Quinn has long supported his entire family, and they don't necessarily appreciate the great lengths he has gone to keep them happy and comfortable, something she finds incredibly attractive. But they are both keeping secrets from the other, and those secrets prove to be more daunting than either of them expected...
Another delightful and heartwarming historical romance from Grace Burrowes! Burrowes is a go-to romance author for stories with depth, characters with tenacity, and sweeping romance. Quinn and Jane are two characters that I wanted to see succeed in their unexpected and surprising life together. This series starter sets things in motion for subsequent books in the Rogues to Riches series. I appreciated that Quinn wasn't a typical duke; he worked hard to get to his wealthy station in life and becoming a duke was more an inconvenience than it was an honor. His sisters, brother, and cousin are fun side characters who were a joy to read about, and I hope to see their stories soon! As always, Burrowes' rich writing gorgeously tells this story and proves why she is a master of historical romance.
SUMMARY
Meet the highly unconventional Wentworth family in this charming USA Today bestseller with a Cinderella twist, perfect for fans of Mary Balogh.

One minute, London banker Quinn Wentworth is facing execution. The next, he's declared the long-lost heir to a dukedom. Quinn has fought his way up from the worst slums, and now he's ready to use every dirty trick he knows to find the enemy who schemed against him.

Jane Winston, widowed and pregnant, crosses paths with Quinn while her father is preaching to the prisoners. Believing his days are numbered, Quinn offers her marriage as a way to guarantee her independence and provide for her child. Neither thinks they'll actually have a future together.

He's a wealthy gutter rat out for vengeance. She's a minister's daughter who must turn a marriage of desperation into a proper ducal union. Are they doomed from the start or destined for a happily-ever-after?

Also includes the bonus novella Once Upon a Christmas Eve from New York Times bestselling author Elizabeth Hoyt!
---
What do you think about this review?
Comments
No comments posted.

Registered users may leave comments.
Log in or register now!