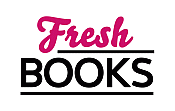 Your August adventures in reading
"Fun and frothy, sweet and sexy... The Proposal is a home run!"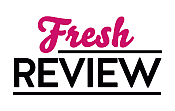 Reviewed by Danielle Dresser
Posted October 29, 2018

Romance Contemporary | Multicultural Romance
Nikole Paterson is at a baseball game when her boyfriend of a few months tells her to look at the jumbotron, and she's speechless: he's proposing. Not only that, he spelled her name wrong and decided to propose to her in the most public, not to mention humiliating, way possible. Her efforts to get him to talk somewhere privately are futile, and she has to tell him no in front of the thousands of people in the stadium, and millions of people watching at home. Immediately branded a villain and abandoned by her now ex-boyfriend, conveniently playing the jilted fiance, Nik is saved by Carlos Ibarra, who pretends he knows her and whisks her out of the park before things get out of hand.
A successful doctor, Carlos is intrigued by Nik and enjoys their casual fling that begins soon after they meet. Neither of them is looking for something serious, the sex is hot, and Nik enjoys eating good food as much as he enjoys making it. While Nik continues to navigate her fifteen minutes of infamy, Carlos is happy to indulge her rebound. But when they both start to care and get more and more involved in each other's lives, will their romance be a big hit, or will this romance strikeout before it has a chance?
Corny baseball metaphors aside, THE PROPOSAL by Jasmine Guillory is a home run! For fans of Guillory's debut novel, THE WEDDING DATE, this is a wonderful sophomore novel by an up-and-coming and sassy women's fiction author! The romance is both sweet and sexy, and the characters are fully developed and relatable. The plot of this book is fun, frothy, and perfectly paced. I loved Nik's friends: Dana, a black lesbian actress with a cute romantic side plot, and Courtney, an Asian owner of a popular cupcake bakery - they both give Nikole advice and commentary on her interesting situation. Carlos' family was warm and comfortable and decidedly nagging when needed, especially his sister and cousin. Watching the two main characters fall in love without realizing it, and seeing them both lay their hearts on the line was endearing. I also really enjoyed reading about two lead characters of color. Guillory's writing continues to grow and showcase dynamic characters with fun storylines. Plus, there are sweet appearances from the main couple from her first book, and it's great to catch up with them. Highly recommended to readers looking for a cute escapist read!
SUMMARY
When freelance writer Nikole Paterson goes to a Dodgers game with her actor boyfriend, his man bun, and his bros, the last thing she expects is a scoreboard proposal. Saying no isn't the hard part--they've only been dating for five months, and he can't even spell her name correctly. The hard part is having to face a stadium full of disappointed fans...
At the game with his sister, Carlos Ibarra comes to Nik's rescue and rushes her away from a camera crew. He's even there for her when the video goes viral and Nik's social media blows up--in a bad way. Nik knows that in the wilds of LA, a handsome doctor like Carlos can't be looking for anything serious, so she embarks on an epic rebound with him, filled with food, fun, and fantastic sex. But when their glorified hookups start breaking the rules, one of them has to be smart enough to put on the brakes...
---
What do you think about this review?
Comments
1 comment posted.
Re: Fun and frothy, sweet and sexy... The Proposal is a home run!

I'm so looking forward to reading this book! I love
Intercepted! Thanks for the review.
(Kathleen Bylsma 3:53pm November 7, 2018)
Registered users may leave comments.
Log in or register now!