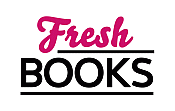 Hot, sizzling reads for July
"Can her dragon king keep her safe?"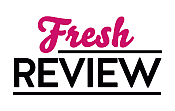 Reviewed by Annetta Sweetko
Posted October 25, 2018

As a child, Sabina was told by her grandmother tales of dragons, and when those tales become the truth, she will be ready to face DRAGONFIRE itself to right a wrong. It's also possible that she could only make things worse for herself, her brother, and the two dragons she is trying to help.
Roman travels with V to search for V's stolen sword. His sword is an incredibly special device that would help them find their dragons that were long ago sent to safety. Roman had no way of knowing this journey would bring him back to his homeland, into the arms of a human gypsy woman, and go on an adventure that would lead to just as many questions as answers.
DRAGONFIRE is another impressive Dark King story by Donna Grant. Though this has a bit less romance than her other novels in this series, Sabina and Roman do fall for each other. Intermixed in the story are V's quest for his past and his sword. A mixture of Druid, good and bad Fae, and good and bad magic was found to have been used on V to alter his mind. It is Camlo, Sabina's brother, who has a special talent of talking to animals that have helped V regain some of his memories. I enjoyed the interaction between the two of them as if V had recognized the young man as a brother, and how easily Camlo accepted the journey they must go on because he rarely left his animals.
One very good thing I found in the pages of DRAGONFIRE is a little history lesson as Roman fills Sabina in on the people in his world. It was interesting to learn about the beginnings of the dragons, the Druids, Fae, and the Warriors. I have been a faithful reader but my memory is not the greatest, and this helped remind me of who is who.
Throughout this storyline, Ms. Grant brings us more facts about a new enemy, The Others, or perhaps, an old enemy if you remember the magic little wooden dragon that nearly drove the dragons to kill. We get some answers but there are still a number of questions. Will Rhi get her dragon king back? And who the heck is he? What is going to happen with Usual or if you prefer Rhi's name for her Ubitch? Will it be Rhi or Con doing the woman in? Where are the Reapers and Death? Will we see more of the Warriors? And probably the most important question of all: who is the writer of "(Mis)Adventure of a Dating Failure" blog?
Do you love dragons, intrigue, danger, magic, and twists and turns that have their own twists and turns? Then get your hands on DRAGONFIRE by Donna Grant.
SUMMARY
Passion burns hot in the next Dark Kings novel from New York Times bestseller Donna Grant.

In an effort to help a fellow Dragon King, Roman finds himself in Romania where he encounters a mysterious gypsy who has links to the missing sword Roman is looking for. The more he gets to know of Sabina, the more Roman knows that she is connected to the Dragon Kings as well as the new, shadowy enemies the Kings have. And to learn more, Roman has no choice but to return to the land he once ruled, a land of fire and ice.

Sabina's quiet life is shattered by the arrival of two men she quickly learn aren't just immortal, but Dragon Kings. It's through her brother that she discovers their ancestors are the ones who stole the sword. Wanting to set things right, Sabina agrees to help Roman. She never images it will mean leaving her home for Iceland, overcoming her fear of heights, and realizing she's much stronger than she ever knew. But it's finding love in the arms of a dragon that makes it all worthwhile.
---
What do you think about this review?
Comments
No comments posted.

Registered users may leave comments.
Log in or register now!