"Return to Charity, Montana for another heartfelt romance!"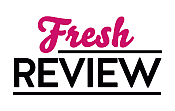 Reviewed by Kim Roller
Posted October 13, 2018

He's only supposed to be home for a couple of months to be guardian to his half-brother. She's healing from a broken engagement and a wedding called off at the last minute. His brother needs help and she's a counselor at the Healing Heart Acres. When they see each other its instant attraction. Can they over come their emotional pain to fall in love?
Erin has been working at the therapy ranch since going there to heal from her sudden breakup with her fiancé. Wade needs to connect with his half-brother and build a relationship. Since Wade and his younger half-brother are basically strangers because of the age difference, he's roped into volunteering at Healing Heart Acres with his brother. This is also a way for Wade to disconnect from being so focused on his business. When Wade comes with his brother to the Healing Heart Acres, both Erin and Wade are immediately smitten, though they try to ignore it for the sake of their volunteer work.
Erin confides in her sister and also applies for a virtual assistant job with Wade, which she gets, complicating her feelings further because Wade doesn't know it's Erin and her entire job is done online. Spending more time together, Erin and Wade eventually kiss, which is both surprising and exciting. Eventually, both Erin and Wade reveal their pasts to each other. As they grow closer, they both question how a relationship would actually develop - Wade is tied down with running his business and Erin still has insecurities over her last relationship. Will Wade and Erin be able to make things work?
SWEET HOME MONTANA continues the stories of the residents of Charity, Montana. They fall in love and believe in God. These are very sweet emotional stories that tug at your heart and fill you with joy. The characters come together and find the answers to there problems and their attraction becomes true love. Lynne Marshall writes from the heart and with emotion. I look forward to the next book in the Charity, Montana series.
SUMMARY
Entrepreneur Wade Conrad is called home to act as a temporary guardian for his teenage half-brother, who's acting out and needs strong guidance. Wade feels they are both floundering, so he seeks help for Brent at Healing Heart Acres, an equine therapy center.
Erin Chase has been working as an equine therapist since her fiancé called off their wedding with no explanation three years ago. She personally enjoys the peace found through animal therapy and believes in passing on the gift. When Erin meets Wade, she's instantly drawn to his concern for his brother, as well as his kindness and charm.
Wade treasures time spent with Erin. They both long for more, but Wade's leaving for California soon and his brother's needs come first. Will he take a chance on love before it's too late?
Excerpt
Erin's insides fluttered uncontrollably seeing Wade at the door holding flowers and looking so amazing. She clinched her molars attempting to control the reaction. His dark brown hair was just long enough for natural waves to curl at his temples and along his neck. His clear green eyes wandered over her, noticing everything, she feared, even the slight tremble of her fingers holding the door open. Diana had

nsisted she answer it. Erin wanted to crown her for it, too. How could she take another moment of his scrutiny without melting?

Finally, she found her voice. "Hi."

"Hi yourself." Sexy as always, his low voice vibrated over her senses.

She clutched the knob for support, her mind flying to the last time she'd seen him, when they'd kissed. The memory kicked her breathing out of sync.

He wasn't the only one with wandering eyes. He wore a dark blue collared shirt and a grey jacket with dark navy pants, and some kind of California styled loafers. The one-hundred percent male devastated the last of her shaky at best facade. Her hand slipped off the doorknob, she stumbled forward to regain balance. On reflex he moved toward her to help, though his arms were filled with flowers and a grocery bag. She recovered on her own but came face-to-face with him again. Only inches apart.

Time stopped for that second as their eyes locked on each other wreaking the familiar havoc. Before she took a step back she glanced at his mouth, remembering how it felt when they'd kissed, wanting nothing more than to go there again.
---
What do you think about this review?
Comments
3 comments posted.
Re: Return to Charity, Montana for another heartfelt romance!

nice review
(Denise Holcomb 9:29pm October 13, 2018)
Thank you for reading and reviewing Sweet Home Montana.
(Lynne Marshall 10:50am October 16, 2018)
New to me. Thanks for the review. It sounds very well done.
(Kathleen Bylsma 8:54pm October 17, 2018)
Registered users may leave comments.
Log in or register now!