"Can Charlotte Holmes save Lord Ingram from the hangman's noose?"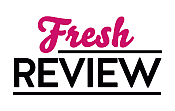 Reviewed by Magdalena Johansson
Posted October 13, 2018

Romance Historical | Mystery Historical
The Lady Sherlock series has become a favorite one for me since I read book two, A CONSPIRACY IN BELGRAVIA last year. Since then have I devoured the first book A STUDY IN SCARLET WOMEN and now the latest in the series, THE HOLLOW OF FEAR. It may be prudent to start with the first book to get the backstory of the characters and events, as well as because this book is connected to the story in A CONSPIRACY IN BELGRAVIA.
Charlotte Holmes must save her dear friend, Lord Ingram, from the hangman's noose in this book. His estranged wife, Lady Ingram, has been found murdered on his estate with all the signs pointing to Lord Ingram. Charlotte has to go undercover for this assignment, but will she be able to save the man who has stood by her through the years?
I was shocked when I finished the book, truly and utterly gobsmacked! I had not seen the ending coming and to be totally honest, was I a bit heartbroken by it. Even now, I'm sad thinking about it. Sherry Thomas really knows how to twist the story in a way that leaves you stunned. At least I was! To be frank, in addition to being heartbroken, I was also slightly annoyed with the ending. I wanted to tell the author, no go back fix it; I don't like how this will end. But, alas it's part of the book so no can do. The rest of THE HOLLOW OF FEAR is very good and I loved reading it. I found the mystery intriguing and despite how I felt about the ending, I loved reading about the brilliant Charlotte Holmes again. I will definitely be reading the next book in the Lady Sherlock  series, to see how things continue after the ending of this book. If you are a fan of Sherlock Holmes, then I recommend reading these books.
SUMMARY
Charlotte Holmes, Lady Sherlock, returns in the Victorian-set mystery series from the USA Today bestselling author of A CONSPIRACY IN BELGRAVIA and A STUDY IN SCARLET IN WOMEN, an NPR Best Book of 2016.
Under the cover of "Sherlock Holmes, consulting detective," Charlotte Holmes puts her extraordinary powers of deduction to good use. Aided by the capable Mrs. Watson, Charlotte draws those in need to her and makes it her business to know what other people don't.
Moriarty's shadow looms large. First, Charlotte's half brother disappears. Then, Lady Ingram, the estranged wife of Charlotte's close friend Lord Ingram, turns up dead on his estate. And all signs point to Lord Ingram as the murderer.
With Scotland Yard closing in, Charlotte goes under disguise to seek out the truth. But uncovering the truth could mean getting too close to Lord Ingram--and a number of malevolent forces...
---
What do you think about this review?
Comments
No comments posted.

Registered users may leave comments.
Log in or register now!