"Ms. Enoch's switch to romantic suspense is a winner."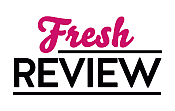 Reviewed by Suan Wilson
Posted February 15, 2005

Samantha Jellicoe, a gifted cat burglar, has no premonition that her latest job has disaster written all over it. Entering into a house while the owner is gone and guarded with minimal staff to steal an ancient tablet should be easy. Instead, Samantha discovers the owner in residence and, as she tries to escape, a bomb explodes and a guard is killed. Injured herself, Samantha hides out while trying to figure out who set her up. When colleagues are murdered, Samantha makes an unusual bargain, as she tries to escape a murder indictment.
Richard Addison, an English billionaire businessman and art lover, realizes the woman in his home was trying to rob him. What he cannot figure out is why she saved his life by plowing into him just as the bomb exploded. The explosion left the art gallery in his home in shambles and begs the question -- why try to destroy his priceless collection? Richard does not like unanswered questions. Refusing to let the police handle it, he takes an active role.
Richard's confidence in his security takes a blow when his mysterious burglar drops from his skylight with an unusual request. They form a partnership. Richard needs her expertise regarding art thieves, and Samantha wants his assurance that he'll use his power to extricate her from a murder charge. Their alliance evolves into a more complex relationship, which is tested as trust becomes the issue.
Ms. Enoch's first foray into romantic suspense is a winner. FLIRTING WITH DANGER takes inspiration from the classic film "To Catch a Thief" and gives it an unusual twist. Taut with suspense, this author adds her knack for humor to make this an intoxicating tale.
SUMMARY
The Palm Beach job should have been a slam dunk for thief extraordinaire Samantha Jellicoe: relieve a British playboy millionaire of a priceless antiquity. But when an explosion throws her into the arms of said playboy Rick Addison, even a pro like Sam has to review the rules ...
A Bad Girl's Guide To Flirting ...
Always wear black when breaking and entering -- it's both practical and slimming.
When asking a sexy multi-millionaire for help in clearing your name of murder, try dropping in through his skylight to get his attention.
You may consider staying in his mansion for "protection" but beware -- hidden grenades can spoil any bedroom fun.
For car chases and evading bad guys, take his Bentley Continental GT -- it has a roomy backseat.
Should he propose a legitimate partnership, make sure you really want to leave that life of crime behind. It also wouldn't hurt to keep the black dress handy, in case you change your mind ...
---
What do you think about this review?
Comments
No comments posted.

Registered users may leave comments.
Log in or register now!