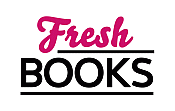 Hot Hot reads in August
"Aimee Leduc strikes again!"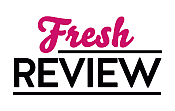 Reviewed by Patricia (Pat) Pascale
Posted September 27, 2018

MURDER ON THE LEFT BANK is the newest addition in the series written by Cara Black, featuring the Parisian detective, Aimee Leduc. Leduc is an investigator in Paris, a single mother with a small child, Chloe. Chloe's father, Melac, semi- estranged from Aimee, lives and works in another town but visits Chloe once a month. It is difficult for Aimee to continue to do her Private Investigation business but needs the work to survive and keep her daughter. Monsieur Solomon, 82, very weak, wearing an oxygen mask, visits Eric Besson, his lawyer. Solomon demands that his attorney take his journal including meticulous financial records be taken to the Proc, the leading Prosecuting Attorney in Paris immediately. The records show, in detail, dirty cops who have been laundering stolen funds for over 50 years and Solomon wants it stopped now. As Besson tries to stall the dying accountant, Solomon leaves his attorney's office, leaving his papers and his dilapidated journal with Bessone.
As a busy attorney, Besson is overdue in court and tasks his nephew, Marcus with the job of delivering the papers to the Proc. At 18, Marcus has a girlfriend, Karine and they have planned a sexual adventure in a local hotel that afternoon and Marcus tries to refuse to do the errand. Besson insists and Marcus sets out to complete the task as fast as he can. He meets his girlfriend, Katrine, who is waiting at the bus stop. When he tells her he must do an errand before going to the hotel with her, Katrine works her feminine wiles on him and he tells her he will meet her there in a few minutes. At the hotel, Katrine and Marcus are satisfying their sexual pursuits when men arrive and start to beat Marcus up. They continually ask him where the papers are? They murder him and leave a hysterical Katrine who is very frightened and fears for her life. When Monsieur Solomon passes away, Aimee is hired by Bresson to find who murdered Marcus and locate the missing journal. She is thrown into a dark, dirty, dangerous place, filled with unsavory characters. It is home for The Hand, a powerful, organized Crime Organization rules with force and brutality. Her own father was a cop and his death was connected to the Hand. Her journey to find the truth is filled with killings, beatings, threats and unanswered questions. Each day for Aimee is more threatening than the day before. As she tears around Paris on her trusted Pink Vespa, she is getting closer to who murdered Marcus and who is the leader of the corrupt Hand?
MURDER ON THE LEFT BANK is a thrilling adventure, filled with colorful characters that will keep you turning the pages until the exciting finale. A great read by Cara Black. Brava Inspector Aimee Leduc!
SUMMARY
A confession fifty years in the making puts everyone's favorite Paris détéctive très chic, Aimée Leduc, on a collision course with the "Hand," a cabal of corrupt Parisian cops among who masterminded her father's murder— and among whose ranks he might have once found membership. When a friend's child is kidnapped while wearing her daughter's hoodie, Aimée realizes that the case has crossed into the realm of the personal in more ways than one.
A dying man drags his oxygen machine into the office of Éric Besson, a lawyer in Paris's 13th arrondissement. The old man, an accountant, is carrying a dilapidated notebook full of meticulous investment records. For decades, he has been helping a cadre of dirty cops launder stolen money. The notebook contains his full confession—he's waited 50 years to make it, and now it can't wait another day. He is adamant that Besson get the notebook into the hands of La Proc, Paris's chief prosecuting attorney, so the corruption can finally be brought to light. But en route to La Proc, Besson's courier—his assistant and nephew—is murdered, and the notebook disappears.
Grief-stricken Éric Besson tries to hire private investigator Aimée Leduc to find the notebook, but she is reluctant to get involved. Her father was a cop and was murdered by the same dirty syndicate the notebook implicates. She's not sure which she's more afraid of, the dangerous men who would kill for the notebook or the idea that her father's name might be among the dirty cops listed within it. Ultimately that's the reason she must take the case, which leads her across the Left Bank, from the Cambodian enclave of Khmer Rouge refugees to the ancient royal tapestry factories to the modern art galleries.
---
What do you think about this review?
Comments
No comments posted.

Registered users may leave comments.
Log in or register now!