"Will she discover the truth about her husband's murder?"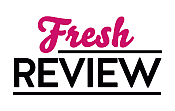 Reviewed by Magdalena Johansson
Posted September 27, 2018

It's been a year since Poppy lost her husband, Jack, who was brutally murdered during a run through Manhattan's Riverside Park. She has never truly gotten over his death. And stranger still is the fact that Poppy disappeared after the funeral and later shows up in a tight red dress before collapsing. Poppy doesn't have a clue to what happened to her during those days, and the murder of Jack is still unsolved. Poppy is having nightmares and blackouts, and she has problems telling the difference between what is real and what's not. And now, she feels that she's being followed. Could it be all the pills she's taking or is someone actually following her?
UNDER MY SKIN is the first novel I have read by Lisa Unger. I have previously read a short novella and found it good, which left me wanting to try out one of her full-length novels, and this one was right up my alley. I found the writing of UNDER MY SKIN to be top-notch. This is just my kind of thriller. I'm not always a fan of unstable female main characters, but Poppy is so well-developed, you can feel her grief through the pages. One has to wonder, is she just imagining things or she followed? Could the murderer be after Poppy? What happened during the days she was missing? Who can she really trust? Lots of questions and the only way to find out is to read the book. I will not divulge more since I find that thrillers are best read without being spoiled. All I will say is that this is a darn good book and if you are a thriller fan then you definitely should read this book!
I found UNDER MY SKIN to be an excellent thriller and I can't wait to read more books by Lisa Unger!
SUMMARY
From New York Times bestselling author and master of suspense Lisa Unger comes an addictive psychological thriller about a woman on the hunt for her husband's killer
What if the nightmares are actually memories?
It's been a year since Poppy's husband, Jack, was brutally murdered during his morning run through Manhattan's Riverside Park. In the immediate aftermath, Poppy spiraled into an oblivion of grief, disappearing for several days only to turn up ragged and confused wearing a tight red dress she didn't recognize. What happened to Poppy during those lost days? And more importantly, what happened to Jack?
The case was never solved, and Poppy has finally begun to move on. But those lost days have never stopped haunting her. Poppy starts having nightmares and blackouts—there are periods of time she can't remember, and she's unable to tell the difference between what is real and what she's imagining. When she begins to sense that someone is following her, Poppy is plunged into a game of cat and mouse, determined to unravel the mystery around her husband's death. But can she handle the truth about what really happened?
---
What do you think about this review?
Comments
No comments posted.

Registered users may leave comments.
Log in or register now!