"A masterpiece of misdirection, evil intentions, and terrifically twisted characters!"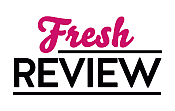 Reviewed by Miranda Owen
Posted September 5, 2018

AN ACT OF VILLAINY is the fifth book in Ashley Weaver's Amory Ames historical mystery series. This series is normally packed full of assorted personal dramas both large and small, so having a murder set in the world of the theater makes perfect sense. Amory and Milo Ames are pulled into the somewhat sordid marital melodrama of their friends Gerard and Georgina Holloway. Gerard has a new play he's putting together and a young ingenue mistress to star in it. The circumstances make things a little uncomfortable for Amory since the Holloway's marriage is drawing unwelcome parallels to her own occasionally tumultuous marriage. When Flora Bell meets a gruesome end on stage, Amory and Milo work together to figure out why Flora was murdered and who done it.
Each book in this Amory Ames series is like a delicacy for mystery fans who adore a divine melding of murder, mystery, and history. "The Price of Victory" is the play that draws these suspects, investigators, and the victim together. As with previous books in this series, Ashley Weaver draws readers in and makes an appealing story-within-a-story. The various theatrical types in AN ACT OF VILLAINY make natural suspects and ferreting out the truth, amid all the lies and half-truths, proves difficult for Amory. It's good seeing Milo and the lead inspector let Amory have free reign to verify alibis and hunt down clues. Amory is a clever female amateur sleuth and the men in her life know better than to underestimate her and her intuition. What I love most about AN ACT OF VILLAINY is the way Ashley Weaver gives voice to the victim and paints a portrait of a woman who was flawed but who, as Amory slowly discovers, was more complex than most people gave her credit for. The destruction of the murder victim is truly tragic, and this story is one that lingers in your mind long after finishing.
AN ACT OF VILLAINY is a masterpiece of misdirection, evil intentions, and terrifically twisted characters. Amory Ames is a tenacious and ingenious sleuth, with a handsome rogue by her side. Ashley Weaver injects just the right amount of intriguing and provocative domestic drama without taking anything away from the mystery and mayhem. I crave Ashley Weaver's next Amory Ames mystery.
SUMMARY
An Act of Villainy is an a gem, set in 1930s London and filled with style, banter, and twists that traditional mystery fans will positively relish.
"So you've gotten yourself involved with another murder, have you?"
Walking through London's West End after a night at the theater, Amory Ames and her husband Milo run into wealthy investor and former actor Gerard Holloway. Holloway and his wife Georgina are old friends of theirs, and when Holloway invites them to the dress rehearsal of a new play he is directing, Amory readily accepts.
However, Amory is shocked to learn that Holloway has cast his mistress, actress Flora Bell, in the lead role. Furthermore, the casual invitation is not what it seems—he admits to Amory and Milo that Flora has been receiving threatening letters, and he needs their help in finding the mysterious sender. Despite Amory's conflicting feelings—not only does she feel loyalty to Georgina, but the disintegration of the Holloways' perfect marriage seems to bode ill for her own sometimes delicate relationship—her curiosity gets the better of her, and she begins to make inquiries.
It quickly becomes clear that each member of the cast has reason to resent Flora—and with a group so skilled in the art of deception, it isn't easy to separate truth from illusion. When vague threats escalate, the scene is set for murder, and Amory and Milo must find the killer before the final curtain falls.
---
What do you think about this review?
Comments
No comments posted.

Registered users may leave comments.
Log in or register now!