"A young girl goes missing in a small town..."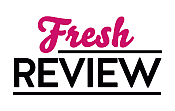 Reviewed by Magdalena Johansson
Posted August 16, 2018

Lane Fielding swore that she would never return to her hometown. Twenty years later, after a bitter divorce has she no other choice but to return home with her two daughters. Now she works in the local bar and living with her daughter and her parents on the historic Fielding Plantation. She's haunted by the past, the alleged sinister crimes by her father who once was the director of an infamous boy's school. There is a partial event from childhood that Lane has long tried to forget, but the past will soon catch up with her. And, it all starts with the disappearance of Susannah, a young girl...
THE DISAPPEARING is the very first Lory Roy book I have read. I was drawn to the book as soon as I laid eyes on the cover. Then, I read the gripping blurb; it's a story about a small southern town where girls disappear and boys run away and I just knew that I had to read the book. I love to read dark stories and THE DISAPPEARING really had that kind of vibe. This is a book about secrets, family, and revenge. It's a dark tale about how you can never be sure who's bad and who's good and how secrets can destroy lives. The story is told through several POV's and at first, it seems to be easy to see who is the bad one in the story. As the story progresses we learn more about Lane's past and what really happened the day young Susannah disappeared. And it all leads to an explosive and chilling finale.
THE DISAPPEARING is a book that shows that not everything is black and white. That family secret can have disastrous repercussions. This book thrilled and engrossed me and I'm looking forward to reading other books by Lori Roy.
SUMMARY
Two-time Edgar Award-winning author Lori Roy spins a twisted, atmospheric tale about a small Southern town where girls disappear and boys run away.
When Lane Fielding fled her isolated Florida hometown after high school for the anonymity of New York City, she swore she'd never return. But twenty years later, newly divorced and with two daughters in tow, she finds herself tending bar at the local dive and living with her parents on the historic Fielding Plantation. Here, the past haunts her and the sinister crimes of her father--the former director of an infamous boys' school--make her as unwelcome in town as she was the day she left.
Ostracized by the people she was taught to trust, Lane's unsteady truce with the town is rattled when her older daughter suddenly vanishes. Ten days earlier, a college student went missing, and the two disappearances at first ignite fears that a serial killer who once preyed upon the town has returned. But when Lane's younger daughter admits to having made a new and unseemly friend, a desperate Lane attacks her hometown's façade to discover whether her daughter's disappearance is payback for her father's crimes--or for her own.
With reporters descending upon the town, police combing through the swamp, and events taking increasingly disturbing turns, Lane fears she faces too many enemies and too little time to bring her daughter safely home. Powerful and heart-pounding, The Disappearing questions the endurance of family bonds, the dangers of dark rumors and small town gossip, and how sometimes home is the scariest place of all.
---
What do you think about this review?
Comments
No comments posted.

Registered users may leave comments.
Log in or register now!