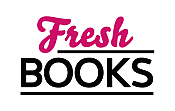 Grab your best read in March!
"Jenny Ball's past threatens to collide with the present at the prestigious Laurelton Hall..."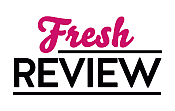 Reviewed by Magdalena Johansson
Posted August 14, 2018

Mystery Historical | Women's Fiction Historical
1924, New York. Jenny Ball is one of a dozen burgeoning artist invited to Louis Comfort Tiffany's distinguished artist colony. She has always dreamed about becoming a painter and now together with a close friend the dream is starting to become real. Jenny wants to travel to Paris and study art there, and this stay at the art colony is a start. Little does she know that her past will rear its ugly head. That the past she has tried to leave behind will turn staying at Laurelton Hall to not a dream come true, rather a nightmare.
I have eagerly awaited TIFFANY BLUES by M.J. Rose. I have read and loved the three books in the Daughters of La Lune series and was curious about this stand-alone book. The Daughters of La Lune books all have art in common and this book has art influences as well. The main character Jenny is lucky to have moved on from her tragic past. Or has she? As the story progresses we learn more about what happened to her after her mother remarried when Jenny was very young. Jenny is always worried that her past will be revealed so she tries to not show much about herself. However, at Laurelton Hall, everything that she has tried to keep secret seems to come to light.
TIFFANY BLUES is a book that is perfect for readers who like both romance and mystery. Personally, I find the last part lacked any true surprises. I would have loved to be truly astonished. However, Rose is a top-notch writer, as always. I loved getting to know more about Louis Comfort Tiffany, a man that I knew next to nothing. But, who hasn't heard about Tiffany lamps? That Laurelton Hall had burned down in 1957 was also nothing that I knew and I loved how the book started with that, before going back in time to 1924. One thing this book gave me and that is a new-found interest in Louis Comfort Tiffany.
SUMMARY
The New York Times bestselling author of The Library of Light and Shadow crafts a dazzling Jazz Age jewel—a novel of ambition, betrayal, and passion about a young painter whose traumatic past threatens to derail her career at a prestigious summer artists' colony run by Louis Comfort Tiffany of Tiffany & Co. fame. "[M.J. Rose] transports the reader into the past better than a time machine could accomplish" (The Associated Press).

New York, 1924. Twenty-four-year-old Jenny Bell is one of a dozen burgeoning artists invited to Louis Comfort Tiffany's prestigious artists' colony. Gifted and determined, Jenny vows to avoid distractions and romantic entanglements and take full advantage of the many wonders to be found at Laurelton Hall.

But Jenny's past has followed her to Long Island. Images of her beloved mother, her hard-hearted stepfather, waterfalls, and murder, and the dank hallways of Canada's notorious Andrew Mercer Reformatory for Women overwhelm Jenny's thoughts, even as she is inextricably drawn to Oliver, Tiffany's charismatic grandson.

As the summer shimmers on, and the competition between the artists grows fierce as they vie for a spot at Tiffany's New York gallery, a series of suspicious and disturbing occurrences suggest someone knows enough about Jenny's childhood trauma to expose her.

Supported by her closest friend Minx Deering, a seemingly carefree socialite yet dedicated sculptor, and Oliver, Jenny pushes her demons aside. Between stolen kisses and stolen jewels, the champagne flows and the jazz plays on until one moonless night when Jenny's past and present are thrown together in a desperate moment, that will threaten her promising future, her love, her friendships, and her very life.
---
What do you think about this review?
Comments
No comments posted.

Registered users may leave comments.
Log in or register now!