"A very personal case turns deadly"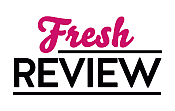 Reviewed by Magdalena Johansson
Posted August 14, 2018

Investigative reporter Max Revere takes on a very personal case. Her own mother's abandoned her when she was nine. Only sending postcards over the next seven years before they stop coming. The only clue Max has is her mother's abandoned car in a small town on the Chesapeake Bay. There she starts to dig for the truth, but not everyone is glad that she is in town digging for clues.
I've become quite taken with Allison Brennan's series and was looking forward to reading the new Max Revere book. Since I'm a latecomer to the series have I only read this book and SHATTERED the one published before. It was, by the way, SHATTERED that introduced me to Allison Brennan and I was thrilled to find a new great author to read.
ABANDONED is a fabulous thriller. At first, it seems that this hunt for the truth will not be that dangerous. We learn more about Max's past, her life with her mother and growing up with her grandparents. We also learn what Max's mother Martha was up to during the seven years before she disappeared. Martha had hooked up with a con man and it seemed that they were up to no good. The problem is that Max digging may bring old ghosts to life. Some secrets should stay buried.
ABANDONED is the kind of book I love to read, you learn more about the lead character as well as get a cold case mystery to solve. And, for romance fans, yes, there is a hint of a romance in the book as well.
SUMMARY
Investigative reporter Max Revere has cracked many cases, but the one investigation she's never attempted is the mystery from her own past. Her mother abandoned her when she was nine, sending her periodic postcards, but never returning to reclaim her daughter. Seven years after the postcards stop coming, Martha Revere is declared legally dead, with no sign of what may have happened to her. Until now.
With a single clue―that her mother's car disappeared sixteen years ago in a small town on the Chesapeake Bay―Max drops everything to finally seek the truth. As Max investigates, and her mother's story unfolds, she realizes that Martha teamed up with a con man. They traveled the world living off Martha's trust and money they conned from others.
Though no one claims to know anything about Martha or her disappearance, Max suspects more than one person is lying. When she learns the FBI has an active investigation into the con man, Max knows she's on the right path. But as Max digs into the dark secrets of this idyllic community, the only thing she might find is the same violent end as her mother.
New York Times bestselling author Allison Brennan weaves the intimate, unputdownable story of an investigator confronting the most important--and most dangerous--mystery of her career.
---
What do you think about this review?
Comments
No comments posted.

Registered users may leave comments.
Log in or register now!