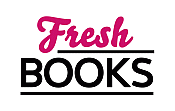 Your August adventures in reading
"The search for truth may have unexpected answers..."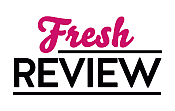 Reviewed by Debbie Wiley
Posted August 11, 2018

Civilization as we know it has collapsed, leaving behind remnants of the knowledge once possessed. Various towns have rebuilt and imposed various controls on their population and use of resources in order to prevent another collapse. The rules must be upheld, and investigators, always clothed in a distinctive brown uniform, are charged with investigating and meting out justice. Investigator Enid of Haven is sent with a brand-new partner, Teeg, to mediate a dispute over a home owned by the Semperfi household in Estuary. Unfortunately, a relatively easy case becomes much more complicated when a dead body turns up -- and she's not from Estuary, but is one of the wild folks who live outside the rules. Can Enid unravel what transpired?
I absolutely love Enid! Her search for truth, even in the face of scorn or lack of support, is admirable. However, it is her willingness to seek out the truth for those whom society deems outcast or not necessarily even human (ie, the wild folks) that makes me love her so much. She is quite the contrast to her new partner, Teeg, who is both impetuous and quick to judge.
THE WILD DEAD is the second book in the Bannerless Saga, but can easily be read as a standalone. There are mentions of Enid's previous partner and a few spoilers as to what occurred to him. However, the story mainly focuses on Enid and an entirely different community so it's easy to jump in and enjoy the storyline. Teeg is also a new character so the only real back history needed is on Enid and Carrie Vaughn fills in enough of the details for new readers. However, I suspect readers will be fascinated by this dystopian/post- apocalyptic world and want to explore it further after reading THE WILD DEAD.
THE WILD DEAD is an intriguing and sometimes quite thought provoking dystopian/post-apocalyptic mystery. I love how even the investigation and resolution of the mystery serve to further the world building as we begin to see a better picture emerge of the taboos within this new post-civilization world. I can't wait to read future books in the Bannerless Saga. Carrie Vaughn has me hooked!
SUMMARY
Mysteries and murder abound in the sequel to the Philip K. Dick Award–winning Bannerless
A century after environmental and economic collapse, the people of the Coast Road have rebuilt their own sort of civilization, striving not to make the mistakes their ancestors did. They strictly ration and manage resources, including the ability to have children. Enid of Haven is an investigator, who with her new partner, Teeg, is called on to mediate a dispute over an old building in a far-flung settlement at the edge of Coast Road territory. The investigators' decision seems straightforward — and then the body of a young woman turns up in the nearby marshland. Almost more shocking than that, she's not from the Coast Road, but from one of the outsider camps belonging to the nomads and wild folk who live outside the Coast Road communities. Now one of them is dead, and Enid wants to find out who killed her, even as Teeg argues that the murder isn't their problem. In a dystopian future of isolated communities, can our moral sense survive the worst hard times?
---
What do you think about this review?
Comments
No comments posted.

Registered users may leave comments.
Log in or register now!