"COMPELLING TALE OF LOVE AND LOYALTY WILL WARM YOUR HEART"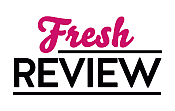 Reviewed by Patricia (Pat) Pascale
Posted August 11, 2018

A DOG'S WAY HOME is a beautifully written story told from a dog's point of view. I loved this book and after I share it with my family, I will place it in a place of honor... BEST BOOK OF THE YEAR. W. Bruce Cameron also goes to the top of my favorite authors and I will read his other books as well as enjoy A DOG'S WAY HOME coming to theaters soon.
Lucas Ray found a puppy in the abandoned building across from his apartment where he lives with his mother, a disabled veteran. The building is set to be demolished but Lucas knows there are still cats living in the site. He has been feeding and trying to get the cats out to safety. When the puppy, about eight weeks old, jumped into his arms, he decided he would keep it. His apartment did not allow pets, but he and his mother worked out a plan to walk her early in the morning when no one was around and late at night. Lucas immediately began to train his female pup with NO BARK and GO HOME. They named her Bella and she loved Lucas, her human, and did everything she could so he would love her. Her favorite thing was to be next to him in his bed when he gave her a treat from his fingers that he called A TINY PIECE OF CHEESE. Pure delight.
Lucas got into an argument with the contractor who arrived with a bulldozer to level the structure and animal control and the police were summoned. Lucas won this battle but shortly after, while his mother was walking with Bella a truck appeared and "the man in the hat" took Bella away. This man had a bad reputation for capturing dogs that he claimed were Pit Bulls. According to BDL, a BREEDING DISCRIMINATORY LEGISLATION, a pit bull breed could not reside in Denver. When Lucas picked up Bella he was warned that if she was picked up again she would be euthanized. Bella was unfairly and incorrectly labeled, but he only needed two of his worthless buddies to attest to his pronouncement and she would be killed.
Now Lucas had serious problems. He had received an eviction notice about Bella's barking and was being forced to move. To find a new place that did not adhere to the BDL would take time. In the meantime, he took Bella to Durango to live with a couple until he could get set up home. Bella, heart broken at the separation from her human, escaped to start on her two year, 400 mile journey across the wild and relentless rocky Mountains to GO HOME to her beloved human, Lucas.
I took this journey with Bella and met many good and some not so good people along the way. The animals, Big Kitten and Dutch, were unwavering in their love and loyalty to Bella, as she was to them. A homeless war vet who cared for Bella brought the tears. Happy tears for the reunion of Lucas and Bella. Please read this book, you will love it. Kudos to W. Bruce Cameron and 10 Stars!
SUMMARY
SOON TO BE A MAJOR MOTION PICTURE!
From W. Bruce Cameron, the author of the #1 New York Times and USA Today bestselling novel A DOG'S PURPOSE
Lucas Ray is shocked when an adorable puppy jumps out of an abandoned building and into his arms. Though the apartment he shares with his mother, a disabled veteran, doesn't allow dogs, Lucas can't resist taking Bella home.
Bella is inexplicably drawn to Lucas, even if she doesn't understand the necessity of games like No Barks. As it becomes more difficult to hide her from the neighbors, Lucas begins to sneak Bella into the VA where he works. There, Bella brings joy and comfort where it is needed most.
After Bella is picked up by Animal Control because pit bulls are banned in Denver, Lucas has no choice but to send her to a foster home until he can figure out what to do. But Bella, distraught at the separation, doesn't plan to wait. With four hundred miles of dangerous Colorado wilderness between her and her person, Bella sets off on a seemingly impossible and completely unforgettable adventure home.
A classic story of unwavering loyalty and incredible devotion, A DOG'S WAY HOME is a beautifully told, charming tale that explores the unbreakable bond between us and our pets. This fantastic and exhilarating journey of the heart is in the same tradition as the beloved bestseller, A DOG'S PURPOSE.
---
What do you think about this review?
Comments
No comments posted.

Registered users may leave comments.
Log in or register now!