"Love is always worth the fight."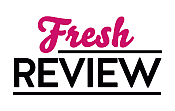 Reviewed by Gabrielle Lee
Posted August 8, 2018

Evil still abounds in the Carpathian world yet there is always love and light to be found. DARK LEGACY by Christine Feehan brings readers a story of love and hope. Emeline and Dragomir go through so much in their lives. Both separately and together they must fight to find a better future. What will that future hold for them? Can the two find a way to love and happiness or has the evil already won?
Emeline struggles with not only physical pain but mental as well. When Dragomir finds her he has a tough journey ahead of him but he is more than ready to face it. The two make a nice couple and I enjoyed watching their relationship take shape. Dragomir does everything that he can for Emeline. He supports and encourages her to no end. Showing just how much love he has for her. As the two work together their emotions begin to play a big part and love is sure to follow. Their story has a good mix of action and romance to it. While Emeline is a good character, I would have enjoyed seeing her a bit tougher. She is strong for surviving and enduring the abuse that she has lived with every day, but her character did not seem as strong as the women of previous books. I know each character is just like a person and has their own personalities so maybe I just did not gel with Emeline like I did with others. Dragomir is a good man and of course very alpha male. It was nice to see their emotions bloom into something deeper than just attraction.
There is a lot going on in this book. Not only did the main characters have something to say, but the supporting ones let themselves be heard as well. I have enjoyed Christine Feehan's Carpathian series from book one and DARK LEGACY continues this series nicely. Emeline and Dragomir's story moves at a good pace and kept me engaged. The two may not be my favorite couple, but I enjoyed their journey and am eager to see what will happen next in this world.
SUMMARY
In a thrilling Carpathian novel from #1 New York Times bestselling author Christine Feehan, a woman fights to free herself from the grip of the vampire trying to possess her...
In a beautiful compound hidden away from the world, Emeline Sanchez tries to blunt the pain that has wracked her body ever since her terrifying ordeal in the labyrinth beneath the city—when she was forced to exchange blood with an evil master vampire.
Now, it's his voice that haunts her...that calls to her in the dark...that never lets her rest. And while the children that she helped to free from his clutches struggle to heal, watched over by their Carpathian protectors, Emeline knows one thing: She must sacrifice herself to keep them all from harm...
For her beauty is irresistible to the vampires, her psychic ability like a drug. Whipped into a frenzy, they'll never stop coming for her. And only the taste of one Carpathian warrior—the rush of his blood—can save her...
---
What do you think about this review?
Comments
No comments posted.

Registered users may leave comments.
Log in or register now!