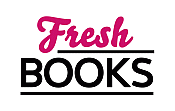 Hot, sizzling reads for July
"Great read for inspirational fiction and cozy mystery lovers!"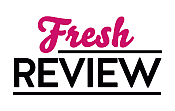 Reviewed by Viki Ferrell
Posted August 8, 2018

Kate Weller is on her way to a party on Jekyll Island when a black van runs her off the road and shoots out her back window. Turning down a path to the marina, she escapes temporarily from the van, but finds herself knee deep in the marshy waters surrounding Savannah, GA. Kate won't tell the police all that she knows, because she's been running from these people for a while now. She does let her friends at Price Investigations know part of what is going on, so they give her a new name, identification, car, and phone. Hopefully this will keep her safe while she is in Charleston, SC on another investigation.
Now with credentials as Jill Wyatt, Kate rents a charming little suite above an Italian restaurant from Eric Manfredi. Her job here is to find the natural sister of Charlotte Sugarman, an adopted lady who is in need of a liver transplant. No match has been found, and Charlotte's days are numbered unless her natural sister is a good match. While busy with her investigation, Eric's restaurant experiences a series of catastrophic mishaps. Could someone be trying to sabotage the restaurant's business? While still working on her endeavor to find this missing sister, Jill (Kate) looks into the misfortunes surrounding the restaurant as well. Can she find Charlotte's sister and uncover the restaurant saboteur before her past catches up with her again?
HIDING IN PLAIN SIGHT is the first book in a spin-off new series from Mary Ellis entitled Marked for Retribution. Kate Weller is introduced as a new private investigator with Price Investigations. I've been on several adventures with these folks in Ms. Ellis's Secrets of the South series. I'm sure this new series will be just as exciting and adventurous. Jill (Kate) is a strong heroine, but questions herself as to whether or not this PI work is really for her. She's surrounded by good supporting characters who encourage her at times and reel her back in at others. This is a story about going beyond the call of duty for your client. It's also about understanding the master plan and having faith to see it through. If inspirational fiction and a good cozy mystery are your genre, this is a great read for you.
SUMMARY
Introducing private investigator Kate Weller in the first of the brand-new Marked for Retribution mystery series.
On the run from a troubled past, Kate Weller, the newest member of Price Investigations, covers her tracks, changes her name and takes a case in Charleston, South Carolina, where she can hide in plain sight.
Renting a charming room with a waterfront view, Kate sets about trying to locate her adopted client's natural siblings, only to find more questions than answers when she eventually tracks down a long-lost sister. Meanwhile, her new landlord won't stop sticking his nose into her case. As far as Kate's concerned, Eric Manfredi should focus on whatever competitor is bent on ruining his family business. But when petty vandalism turns lethal, and Eric's father is arrested for murder, Kate determines to prove his innocence. Can she find the real culprit before a killer from her own past tracks her down?
---
What do you think about this review?
Comments
No comments posted.

Registered users may leave comments.
Log in or register now!