"Can they find the suspect or will they get caught up in the heat of their own desires?"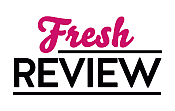 Reviewed by Patti Loveday
Posted August 2, 2018

Romance Suspense | Romance Military
THROUGH THE FIRE by Katie Ruggle is the fourth book in the Rocky Mountain K9 Unit series. A contemporary romance novel that is full of suspense, drama, and unexpected relationships. The Rocky Mountain K9 Unit series keeps getting better with each book!
The fourth book lets us get to know Kit Jernigan, a female member of the Monroe County K9 Unit. She is determined to show everyone that she is just as dedicated to her career as the next and that she will not let anything or anyone stand in her way. When mysterious fires begin raging across Monroe County, she is determined to find the suspect. This case puts her working closely with Wesley March, a local fire spotter. As the fires heat up so does the flames of an unexpected romance between the two? Can they find the suspect or will they get caught up in the heat of their own desires?
THROUGH THE FIRE is full of suspense that will keep you guessing just what the suspect/villain's reason is behind starting all the destruction. Ruggle writes with a creative touch and vividly realistic characters making this a story and town that many can relate to. She ties up all the loose ends from the previous novels and leaves no stone unturned. You can really see a lot of Ruggle's own personality through some of her characters such as Wes. He has unforgettable quirks that will make you laugh. The villain is written in a way that you will not know who it is until the very end making this a real nail-biter.
I really enjoyed reading THROUGH THE FIRE and found it to have wonderful protagonists, solid suspense, and an utterly adorable canine partner. I highly recommend THROUGH THE FIRE and the entire Rocky Mountain K9 Unit series to anyone who loves to read suspenseful contemporary romance novels.
SUMMARY
Acclaimed author Katie Ruggle's series features K9 officers, their trusty dogs, and the women they'll protect no matter what.

Kit Jernigan despairs of ever fitting in with her new tight-knit K9 unit. They've been through too much to open their arms to a stranger—and as mysterious fires begin raging across Monroe, all fingers are pointed at her.

Wesley March, local fire spotter, knows Kit isn't to blame, and he's willing to help her prove it. But the more time they spend together, the closer they get…and the more danger they're in. A member of the K9 unit's inner circle is determined to get revenge—no matter who gets burned in the process.
---
What do you think about this review?
Comments
No comments posted.

Registered users may leave comments.
Log in or register now!