"When a marriage breakup is imminent, the matchmakers get to work"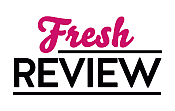 Reviewed by Clare O'Beara
Posted July 16, 2018

Sometimes when I read an Amish romance, I wish people had more of a sense of humour. No such lack is apparent in this enjoyable account, which begins on a sixth wedding anniversary in Wisconsin. Mary Anne Neuenschwander can't have children, and she's fed up with her husband working and fishing and paying no attention to his lovely young wife. When Jethro comes HOME ON HUCKLEBERRY HILL he discovers Mary Anne has taken the tent and a few household items, and set up a quilt factory near the barn. Where's my dinner? is his reaction, but she says she's left him. They are not allowed to divorce, but nothing says they have to live in the same house.
Anna and Felty Helmuth are theMatchmakers of Huckleberry Hill who give the series its title, and the seniors may be a bit stiff for camping out, but they are determined to support their grand-daughter. Even the bishop merely counsels patience and tells Jethro not to be critical; everyone should look to their own self first for failings. Mary Anne is well able to sell quilts and should be self- supporting without the housework to accomplish. Not surprisingly, Jethro misses his wife's cooking as much as his wife; and his family is not pleased.
Now we see where the lovely cover picture of a lady sitting by a campfire comes from, and while the weather is good, why not? Of course, brave Mary Anne would need a roof over her head before the snow. But maybe the wise matchmakers will have mended fences by fall. This extraordinary heroine is creative and good at crafts, willing to blame herself for all that goes wrong, and strong enough to hide her trembling knees when she attends church in front of her community. She represents many women, and we can all learn a lesson.
I enjoyed the bishop's remark that a husband should cherish his wife, while the differing reactions of the wider community are priceless. This is a really well-observed tale by Jennifer Beckstrand who always has an original take on matters. HOME ON HUCKLEBERRY HILL has to be one of the funniest books I have read this year.
SUMMARY
Huckleberry Hill, Wisconsin's irrepressible eighty- something matchmakers Anna and Felty Helmuth are at it again. And this time they're willing to rough it to get the job done…
Mary Anne Neuenschwander knows she should be content with what Gotte has given her. She has a comfortable house, a fruitful farm, and a good, steady husband. But after nearly six years of marriage, she still longs for a baby. Yet her husband, Jethro, seems to care more about fishing than about his wife. Unable to bear Jethro's indifference, Mary Anne moves into a tent in the woods where he won't have to be bothered. But when her mammi and dawdi find out what she's done, they'll stop at nothing—including a little camping trip of their own—to help save their granddaughter's marriage…
Jethro's greatest blessing is his beloved wife, Mary Anne. Nothing else in his life has turned out anywhere near the way he expected. Rather than burden Mary Anne with his disappointment, he shields her by spending less and less time at home and more time on the river. But when he finds that she's moved out, he's shocked. What will people think? What is Mary Anne thinking? And what clever plans are her grandparents hatching?…
Excerpt
Anna and Felty are determined to camp with their granddaughter Mary Anne. They have quite an adventure when they try to sleep in a hammock.

Mary Anne nearly jumped out of her skin when Mammi's voice rang loud and clear through the darkness. "Felty, there's a spider on my neck!"

Dawdi's sleepy, muffled voice was a little harder to hear. "Huh? What are you saying, Annie?"

Mammi's voice got louder and more insistent. "Can you get this spider off my neck?"

"I can't see it," Dawdi said.

"Kill it!" Mammi squeaked.

"I can't kill it. Spiders are very helpful in the garden." Dawdi always did have a heart for the animals.

"Ach! It's crawling down my back. Help me, Felty. Help me."

Mary Anne heard a thud and a thump and some general struggling coming from the direction of the hammock. She and Jethro glanced at each other before Jethro retrieved his flashlight and they sprinted to the twin trees.

Mary Anne gasped as Jethro shined his light in the direction of the hammock. Arms and legs stuck out in every direction, flailing as if trying to find purchase on anything solid. Somehow Mammi and Dawdi had managed to trap themselves in their own bed, tangled beyond any knot Mary Anne could begin to untie.

"Hold on, Mammi and Dawdi," Mary Anne said. "We're coming."

"I'm stuck," Mammi panted. "We're both stuck, and I think I've lost one of my feet."

"Ouch! That's my beard, Annie," Dawdi said. His arm hung from one of the holes in the netting, and he waved it around as if he was paddling through the water—probably hoping he could swim to the nearest tree and save both of them.

"Kill it, Felty!"

Both of Dawdi's arms stuck out from either side of the hammock. He wasn't going to get a chance at that spider unless he trapped it with his feet.

Sparky the dog, who had been asleep under the hammock, woke up and started barking as soon as Jethro got within ten feet. If Mammi's squealing didn't wake up the whole camp, Sparky's barking would. Sparky was soon joined by Lily's dog, Pilot, two tents over, who sounded more like a wolf than a dog. Mandy and Noah's Polish hound dog, Chester, joined the chorus. One—or more likely both—of Lily's twins started crying. The sounds of Mammi's squealing, babies' crying, and the dogs' barking echoed up through the trees and into the night sky.

"Can you stop struggling?" Jethro said, running his hand along the hammock, trying to find where they'd gone wrong. "It looks like it twisted completely upside down and around itself."

"I did a flip when that spider landed on me," Mammi said.

Mammi was spry, but surely she couldn't have flipped the hammock all the way over on itself. Mary Anne could understand Mammi's reaction, though. She didn't like spiders either. She wasn't sure how high she would jump if one landed on her.

Sarah Beachy emerged from her tent carrying a hissing lantern. Her hair fell in a long braid down her back, and she wore a black shawl around her shoulders. "Jethro Neuenschwander, what are you doing? Haven't you stirred up enough trouble for one day?"

"It's not Jethro's fault," Mary Anne said, though why she bothered to defend him was a mystery. She shone the flashlight in the direction of the hammock. "Mammi and Dawdi got tangled all on their own."

Sarah raised both eyebrows, as if annoyed but not surprised that her grandparents were stuck in her hammock. "I told you, Mammi," she said, talking to the east side of the hammock at the spot where Mammi's head was most likely to be. "People your age should be at home sleeping in a bed. You're going to get sciatica or lumbago. Or arthritis."

Dawdi sounded like he had a blanket lodged between his teeth. "And probably shingles too."

"Now, Felty," Mammi scolded. "We've had the shot for shingles. No need to worry about that."

Noah came out of his tent quickly buttoning his shirt. Chester followed, barking as if a herd of cats was sneaking around, maybe crouched behind the surrounding trees. "What happened?" Noah asked.

Jethro simultaneously tried to fend off Sparky and figure out how to free Mammi and Dawdi. "They're tangled in the hammock, and I can't quite see clear how to rescue them."

"Help us, Jethro," Mammi called. Her face peeked out from under one of the blankets and her bare foot stuck out from the hammock not five inches from Jethro's face. Mary Anne shivered involuntarily. Mammi's toes had to be freezing.

Noah ran his fingers along one side of the hammock while Mammi and Dawdi struggled mightily inside their cocoon. "I think we're going to have to take the whole thing down," he said.

Jethro nodded. "Do you want to untie the knot or hold them up?"

Noah thought about it for a second. "You're strong. I'll untie, and we'll both lower them to the ground."

Jethro handed Mary Anne the flashlight. "Anna and Felty, we're going to have to take your hammock down. Noah is going to untie one end, and we'll lower you to the ground. Then we can get you out of there."

"Okay," Mammi said. "If you're sure you won't drop us."

Jethro patted one of Mammi's hands, which stuck out from the hammock. "I won't let you fall, Anna. You're my favorite grandmother-in-law."

Mary Anne smiled to herself. Jethro had such a comforting voice and a calming way about him. He could talk an angry bear into trusting him. His untroubled manner had pulled her through those first few weeks after the miscarriage. It was only later that he seemed to quit caring how she felt and started treating her with indifference instead of fondness.

"Be careful, Jethro," Mammi said. "I've lost track of that spider, and he might turn on you next."

Noah nodded to Jethro and held the rope taut with one hand while he untied it with his other. Jethro braced his back and shoulder against the sagging hammock and gripped the rope with both hands. Noah loosened the knot and held on tight as Jethro slowly lowered his end of the hammock to the ground. Mammi and Dawdi rolled out of the hammock like marbles from a bag.

"Ach du lieva," Mammi said. "Now I know what a burrito feels like. I'm never eating one again, even though I have a very gute recipe."

Mary Anne had tasted Mammi's burritos. She could only hope Mammi would be true to her word and never pull out that recipe again.
---
What do you think about this review?
Comments
1 comment posted.
Re: When a marriage breakup is imminent, the matchmakers get to work

Clare, thank you so much for a lovely review. I'm so glad you laughed! I love Anna
and Felty because they are always up for anything, even camping. Have a
wonderful day.
(Jennifer Beckstrand 11:09pm August 4, 2018)
Registered users may leave comments.
Log in or register now!