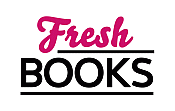 Summer reads begin in June!
"Charlie Parker has to stop a ruthless killer who leaves a trail of dead bodies after him..."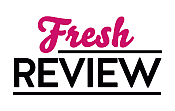 Reviewed by Magdalena Johansson
Posted July 12, 2018

Someday must I take time off from my busy reading schedule to re- read the Charlie Parker series. It's such a fabulous series and I envy those that have yet read a single book and will discover just how great the books are and have 16 (as of now) books to read. Do you need to read the previous books in this series before you read THE WOMAN IN THE WOODS? No, the books can be read as stand- alone, however, there is a theme running through the books that all starts in the first book when Charlie Parker's wife and daughter are murdered. That event starts off everything and reading this book will give you a hint of past events. To get the full story you do need to start from the beginning, but it doesn't take away from reading this book on its own.
I found THE WOMAN IN THE WOODS to be captivating from the start. Who is the woman that is found in the woods, and what happened to her baby? Charlie Parker gets roped in by his lawyer to investigate the case, but he's not the only one looking for the child, nor does it seem that the child is truly the goal for the dangerous murderer that leaves a trail of dead bodies as he is searching for the child. The question is, will Charlie Parker get to the child before the killer does, and what is it that the killer is really looking for?
As usual is the writing top-notch. John Connolly has such a compelling way of writing that I always get pulled into the story and turning the last page is almost agony because it's all over for this time. At the same time, I need to read just one more page to get to know what happens next. Charlie Parker and his friends Angel and Louis have become my friends and I love returning to their world. Angel is recovering from a serious operation in this book which causes Louis to take his worry out in a quite explosive way which will have consequences for Charlie Parker. There is a serious tone in this book, it's definitely not a light story, however, there are some lighter moments. Connolly always manages to add some lighthearted banter in the books that make me smile. I loved this book and I eagerly await the next one!
SUMMARY
From internationally bestselling author and "creative genius who has few equals in either horror fiction or the mystery genre" (New York Journal of Books) comes a gripping thriller starring Private Investigator Charlie Parker. When the body of a woman—who apparently died in childbirth—is discovered, Parker is hired to track down both her identity and her missing child.

In the beautiful Maine woods, a partly preserved body is discovered. Investigators realize that the dead young woman gave birth shortly before her death. But there is no sign of a baby.

Private detective Charlie Parker is hired by a lawyer to shadow the police investigation and find the infant but Parker is not the only searcher. Someone else is following the trail left by the woman, someone with an interest in much more than a missing child…someone prepared to leave bodies in his wake.

And in a house by the woods, a toy telephone begins to ring and a young boy is about to receive a call from a dead woman.
Excerpt
Chapter XLVI Louis sat by Angel's bedside. Some ruddiness had returned to Angel's cheeks, or perhaps this was simply wishful thinking on the part of his partner: Angel was still pumped full of the kind of medication that left the world a blur, and made arduous all but the simplest and shortest of conversations. Now Angel was sleeping while darkness laid claim to the world beyond his window. Two hours went by, during which Louis read. Reading had not previously consumed much of his time, but here in this hospital room he had begun to find in books both an escape from his cares and a source of solace when their avoidance proved impossible. Uncertain where to start, he had sourced a number of lists of the hundred greatest novels ever written, which he combined to create his own guide. So far in the course of Angel's illness, Louis had read The Call of the Wild, Lord of the Flies, and Invisible Man — both the Ellison and Wells titles, due to a mix-up at the bookstore, but Louis didn't mind as both were interesting in their different ways. He was currently on The Wind in the Willows, the inclusion of which had initially appeared to represent some form of cataloging error, but the book had grown pleasantly strange as his explorations of it progressed. "Why are you still here?" asked a voice from the bed. "I'm trying to finish a chapter." Angel sounded hoarse. Louis put down the novel and fetched the no-spill water cup with its flexible straw. He held it until Angel waved a hand to signal he was done. Angel's eyes seemed clearer than they had been since before the operation, like those of a man who has woken after a long, undisturbed rest. "What are you reading now?" Angel asked. "The Wind in the Willows." "Isn't that for kids?" "Maybe. Who cares?" "And after that?" Louis reached for his coat and removed a folded sheet of paper. He examined the contents of the list. "I might try something older. You ever read Dickens?" "Yeah, I read Dickens." "Which one?" "All of them." "Seriously? I never knew that about you." "I read a lot when I was younger, and when I was in jail. Big books. I even read Ulysses." "Nobody's read Ulysses, or nobody we know." "I have." "Did you understand it?" "I don't think so. Finished it, though, which counts for something." "You still read now. You always got a book by the bed." "I don't read like I used to. Not like that." "You ought to start again." Louis waved his papers. "I got a list you can use." "The Wind in the Willows, huh?" "That's right." "So read me something from it." "You mean out loud?" "You think I'm psychic, I'm gonna guess the words?" Louis glanced at the half-open door. He had never read aloud to anyone in his life, nor had he been read aloud to. He could recall his mother singing to him as a child, but never reading stories, not unless they were from the Bible. He thought of Angel's bodyguards. He didn't want them to return and find him voicing weasels and toads. "You're too embarrassed to read to me?" asked Angel. "If I die, you'll be—" "Okay!" said Louis. "Not the dying again. You want me to go back to the beginning?" "No, just from where you're at." With one final check of the door, Louis began. "'The line of the horizon was clear and hard against the sky,'" he read, "'and in one particular quarter it showed black against a silvery climbing phosphorescence that grew and grew. At last, over the rim of the waiting earth the moon lifted with slow majesty till it swung clear of the horizon and rode off, free of moorings; and once more they began to see surfaces—meadows wide-spread, and quiet gardens, and the river itself from bank to bank, all softly disclosed, all washed clean of mystery and terror, all radiant again as by day, but with a difference that was tremendous. Their old haunts greeted them again in other raiment, as if they had slipped away and put on this pure new apparel and come quietly back, smiling as they shyly waited to see if they would be recognized again under it . . ." All was dark. Angel was once again asleep. Louis stopped reading. "That," said Tony Fulci, from his seat on the floor, "was f**king beautiful." Beside him, his brother Paulie — fellow bodyguard and now, it appeared, literary critic — nodded in agreement. "Yeah, f**king beautiful . . ."
---
What do you think about this review?
Comments
No comments posted.

Registered users may leave comments.
Log in or register now!