"Sisters Allie, Cara, and Desi work to restore an old playhouse to its former magnificence."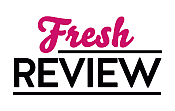 Reviewed by Leanne Davis
Posted July 8, 2018

Three sisters have been tasked with restoring an old playhouse to meet the requirements of their father's will and to inherit their father's estate. The restoration is taking longer than expected and more money than they were allotted. A windstorm passed through damaging the roof and the gorgeous painted ceiling will need a lot of repair.
Allie and Desi grew up together, but their relationship has never been good. Resentment and jealousy soured the love between them. Cara was a part of their father's second family. Neither of the two know her well but are seeking to become friends. Desi is the main focus of this story. Her fear of commitment and the reasons for it are addressed. Her relationship with Allie is something Desi hopes to repair. They continue to hurt each other as Desi and Seth explore the feelings between them.
THE SUGARHOUSE BLUES is the second in the Hudson Sisters trilogy. Not having read the first, one always wonders if one will start having to play catch up. Mariah Stewart did a fabulous job of making each book totally separate. The necessary explanation is only a few pages which catches the reader up easily. As I read, it was easy to see the unhappiness that both Desi and Allie felt and the remnants of what drove them apart during their childhoods. Each feels the need to prove their worth to the other. The reader will enjoy the journey as Desi gradually realizes how much she loves Seth. THE SUGARHOUSE BLUES is an extremely satisfying read.
SUMMARY
Allie, Des, and Cara, each having her own reasons for wanting a share of their father's estate, meet in the grand Victorian home in which he grew up, only to be greeted by another secret he purposely hid from them: his sister Bonnie. The women reluctantly band together to take on Fritz's challenge, working with a local contractor to begin the renovations financed by an account Fritz had set up for the task. While the restoration appears to go smoothly at first, it soon becomes apparent that the work will be more extensive than originally thought, and Des, elected to handle the money, needs to find ways to stretch out the remaining savings while searching for new sources of funding.
As strangers linked only by their DNA try to become a family, the Hudson sisters also try to come to terms with the father they only thought they knew. In the process, each woman discovers her own capacity for understanding, forgiveness, love, and the true meaning of family.
---
What do you think about this review?
Comments
2 comments posted.
Re: Sisters Allie, Cara, and Desi work to restore an old playhouse to its former magnificence.

I liked the review. Just finished reading the book myself.
I also read the first one. Mariah Stewart does a wonderful
job telling a story!
(Kathryn Riley 8:01pm July 8, 2018)
Great review, telling me what I want to know and I will be
looking for this book. Thanks.
(Kathleen Bylsma 8:43pm July 8, 2018)
Registered users may leave comments.
Log in or register now!