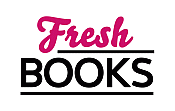 Cuddle up with a great read in November
"READY FOR A ROMANTIC ROYAL WEDDING?"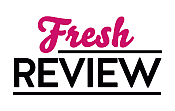 Reviewed by Patricia (Pat) Pascale
Posted July 6, 2018

ROYALLY WED is pure delight. Set in London, we are invited to attend the Royal Wedding of Princess Amelia Grace Amcott to Duke Holden of Beckett at Atteberry. Not exactly a love match made in heaven, he is a man old enough to be her father and is the father of her best friend Lady Eleanor. Dubbed Princess Naughty, Amelia, has decided it is time for her to stop being the Royal Bad Girl and time to make her family and country proud of her. When her mother, the Queen, suggested she marry Duke Holden, it was really a command and Amelia had little to do but become engaged to him. There is nothing romantic between Amelia and Holden. He is almost 60 years old, she has known him her whole life. It will be difficult, too, with her close friendship with his daughter. But duty calls and she must obey.
Asher Reed has just arrived in London from America. A last minute replacement to Cellist Extraordinaire, Yo-Yo Ma, who due to an emergency Appendicitis will not be able to perform his solo at the wedding ceremony. Asher is still reeling from the breakup with his fiancee, Serena. Serena confessed to being in love with his mentor and friend, legendary Philharmonic music director, Jeremy March. The threesome will meet shortly but Asher is not ready, he is depressed and has not practiced in months. Will he be able to perform the solo in front of millions?
Asher immediately goes to Westminster Abbey where he will practice and test the acoustics. He is overwhelmed by the majestic beauty of the church. As he finishes his song, he hears a woman crying and offers his help. A lovely young lady implores him to play another song. He throws his heart into the intricate and heartfelt melody and he is brought to tears by his flawless and moving rendition. His audience of one is thanking him when she steps forward and he recognizes the Princess Bride. Their attraction to each other is powerful and Amelia rushes away. Asher can not believe he has just met the princess. What a beauty!
They meet again at Buckingham Palace where Asher will stay in the Blue Room next to Amelia's suite. There are no rooms available in London due to the wedding and Asher will remain for the duration of the festivities. When they meet there they are overcome with surprise and get to become friends. Amelia feels alive and in the end she runs toward life, music, and love.
ROYALLY WED is a delicious, modern fairy tale that is funny, romantic with characters that you will fall in love with. At the top of that last is Willow, the Corgi who is adorable and steals the show. I loved it. Great job, Ms. Teri Wilson. It's your third in The Royals and I am seeking one and two immediately! Good show!
SUMMARY
Teri Wilson's Royals series returns with this charming and witty retelling of the timeless classic MGM film Royal Wedding starring Fred Astaire.

When Asher Reed, an American classical musician, is hired as a last minute replacement to perform at the royal wedding of Princess Amelia in Great Britain, he's hoping he can shake his recent bout with performance anxiety long enough to get through the festivities and get his career back on track. Little does he know that his life is about to change forever.

As a guest of Buckingham Palace, he knows he has no business even speaking to the princess, but he's completely awed by her beauty and more than a little intrigued by her rebellious spirit. Still, he definitely knows he has no business kissing her silly at the fitting of her wedding gown. He's there to perform, not cause a royal scandal. But when he stumbles upon her groom's appalling secret, the fate of the princess and the British Crown suddenly rest squarely in his cello-playing hands....

With Teri Wilson's signature "endearingly charming and delightfully sizzling" (USA TODAY bestselling author Nina Bocci) prose, Royally Wed is a delightful whirlwind romance that will leave you breathless and have you out of your seat for a standing ovation.
---
What do you think about this review?
Comments
No comments posted.

Registered users may leave comments.
Log in or register now!