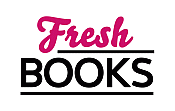 Hot Hot reads in August
"A thought-provoking look at friendship and forgiveness..."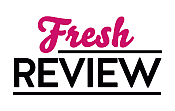 Reviewed by Danielle Dresser
Posted June 26, 2018

Laura has lived a sheltered life growing up in a small California lakeside town; her parents are loving-yet-strict, her mother very religious, and her father very protective. A new family moves in across the lake, and Laura is tasked with introducing herself to the daughter of a single mother, Casey. They immediately become best friends and are inseparable throughout high school. Raised by her free-spirited artist mother, Casey has the freedom to do what she wants and not worry about the consequences. Laura and Casey do everything together, knowing no matter what they have each other. Stuck with nothing to do in their small town but hang out by the lake, Casey's mother orchestrates elaborate scavenger hunts, which become more and more popular among their classmates. And while Casey is content keeping things the way they used to be, Laura enjoys their newfound popularity. But on the night of their last scavenger hunt before leaving for college, Laura is betrayed in the deepest way, with only Casey to blame.
Now, after years without contact, Laura receives an invitation from Casey to have a new scavenger hunt. Her initial reaction is to ignore it and let the past stay in the past, but Laura can't help but be intrigued by this request to return home. This scavenger hunt is designed to take them back to the places of their most beloved memories, and may or may not be the key to bringing them back together. Can Laura forgive the betrayal she experienced all those years ago? And will Casey understand why Laura left without warning?
THE SUMMER LIST reads with a slow cadence and has been carefully crafted by Amy Mason Doan. I was surprised to see that this is Doan's debut novel! She evokes feelings of close friendship, first love, and growing up that were genuine and awkward (in a good way), like we all were when we were teenagers. As adults, Laura and Casey have always held on to the things that happened during those summers, but the women they've grown into are believable and fully realized, too. It's a thought-provoking, nostalgic, and intriguing debut. I look forward to more books by Amy Mason Doan!
SUMMARY
In the tradition of Judy Blume's Summer Sisters, The Summer List is a tender yet tantalizing novel about two friends, the summer night they fell apart, and the scavenger hunt that reunites them decades later—until the clues expose a breathtaking secret that just might shatter them once and for all.

Laura and Casey were once inseparable: as they floated on their backs in the sunlit lake, as they dreamed about the future under starry skies, and as they teamed up for the wild scavenger hunts in their small California lakeside town. Until one summer night, when a shocking betrayal sent Laura running through the pines, down the dock, and into a new life, leaving Casey and a first love in her wake.

But the past is impossible to escape, and now, after seventeen years away, Laura is pulled home and into a reunion with Casey she can't resist—one last scavenger hunt. With a twist: this time, the list of clues leads to the settings of their most cherished summer memories. From glistening Jade Cove to the vintage skating rink, each step they take becomes a bittersweet reminder of the friendship they once shared. But just as the game brings Laura and Casey back together, the clues unravel a stunning secret that threatens to tear them apart…

Mesmerizing and unforgettable, Amy Mason Doan's The Summer List is about losing and recapturing the person who understands you best—and the unbreakable bonds of girlhood.
---
What do you think about this review?
Comments
1 comment posted.
Re: A thought-provoking look at friendship and forgiveness...

What a great review! Sounds like a must read. Thanks.
(Kathleen Bylsma 7:47pm July 4, 2018)
Registered users may leave comments.
Log in or register now!