"A hot and hazy murder mystery..."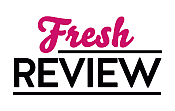 Reviewed by Sharon Salituro
Posted June 11, 2018

Matt Royal is a lawyer, but right now he is enjoying his life, relaxing on the beach in Florida. Until his girlfriend, JD, calls to let him know that her aunt Esther has been arrested for murder. Matt and JD know that there is no way that Esther would kill anyone. So Matt puts on his lawyer suit and travels to the little city of Sumter to find out what is going on.
Apparently, a woman was found dead in the middle of the square and for some reason, certain people are blaming Esther for the murder. The victim is Olivia Lathom, a writer in town to sign her newly published book. So why would someone want her dead, especially Esther, who doesn't even know her? The problem started way back when Esther wrote a mystery book, showed it to her friend Ruth, who told her the book was bad. Are Ruth and Olivia connected in some way?
The more Matt digs into this investigation, the more strange things keep turning up. First, there is no record of Olivia in any database. Matt keeps searching, knowing in his gut that someone is lying about what really happened...
I truly enjoyed VINDICATION by H. Terrell Griffin. Talk about different twists and turns! I was completely shocked at the ending and spent most of the book thinking the murderer was someone else. Griffin describes the hot and humid Florida setting so well, I felt like I was sitting outside on a deck while reading this book. I loved the relationship between Matt and JD. Hopefully, there will be more books in the Matt Royal series soon. A great mystery, perfect for summer reading!
SUMMARY
In this John Grisham style mystery, Matt Royal, the retired lawyer-turned-beach-bum is called back into the courtroom to defend his girlfriend J. D. Duncan's Aunt Esther, who lives in the sprawling North Central Florida retirement community of The Villages. A best-selling author has been murdered after a book signing and Aunt Esther has been arrested. Matt has a history with the local sheriff―one which may not bode well for his client.
Matt reluctantly suits up for the courtroom and J.D. takes a leave from the police department to go undercover. A bizarre specter from the past haunts their investigation every step of the way. As they delve further into the case, the pieces of the puzzle refuse to fall into any kind of coherent pattern. Jock Algren arrives with his special skill set to expose the real murderer and free Aunt Esther, but to no avail. Not until the case goes to trial and the evidence is revealed does the truth emerge―and a strange kind of justice prevails.
---
What do you think about this review?
Comments
No comments posted.

Registered users may leave comments.
Log in or register now!