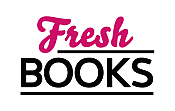 October ushers in great books with holiday themes!
"It's time once again to return to Scottish Island of Mure.."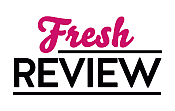 Reviewed by Magdalena Johansson
Posted June 4, 2018

Reading a Jenny Colgan book always fills me with contentment. I know the story will draw me in and the dialogue will be both funny and serious and I will love the characters. I just know it. And, I was not wrong this time either.
In THE ENDLESS BEACH are we back on the Scottish Island of Mure and once again we meet Flora MacKenzie who left her prestigious job in London to open a café on the island in the previous book THE CAFÉ BY THE SEA. This book picks up where we left the characters. Flora and her ex-boss Joel are now together. But, if Flora thinks that everything will fall into place because of that she is surely wrong. Joel's background, growing up as an orphan living in foster homes has made him tough and hard to reach. It's not easy seeing her own brother having an easier relationship when Flora's own is on the breaking point more or less.
I could go on and on about what is going on in this book, but that would spoil too much and I think that you should just pick up this book (and the first if you have not read it) and find out for yourself. One thing I want to say about this book is that it's way more serious than the other books I have read by Colgan. Not that the other books are all fluffy and without serious moment. This one, well we have Flora's own situations, but there are several other deeply moving moments concerning both her family members and friends. THE ENDLESS BEACH is a book that will move you deeply. And, I hope that there will be at least one more book in this series.
SUMMARY
From the New York Times bestselling author of The Bookshop on the Corner and The Cafe by the Sea comes another enchanting, unforgettable novel of a woman who makes a fresh start on the beautiful Scottish Island of Mure—only to discover life has more surprises in store for her

When Flora MacKenzie traded her glum career in London for the remote Scottish island of Mure, she never dreamed that Joel—her difficult, adorable boss—would follow. Yet now, not only has Flora been reunited with her family and opened a charming café by the sea, but she and Joel are taking their first faltering steps into romance.

With Joel away on business in New York, Flora is preparing for the next stage in her life. And that would be…? Love? She's feeling it. Security? In Joel's arms, sure. Marriage? Not open to discussion.

In the meanwhile, Flora is finding pleasure in a magnificent sight: whales breaking waves off the beaches of Mure. But it also signals something less joyful. According to local superstition, it's an omen—and a warning that Flora's future could be as fleeting as the sea-spray…

A bracing season on the shore sets the stage for Jenny Colgan's delightful novel that's as funny, heartwarming, and unpredictable as love itself.
---
What do you think about this review?
Comments
No comments posted.

Registered users may leave comments.
Log in or register now!