"The historical fiction dream team does it again with the wife of Hamilton..."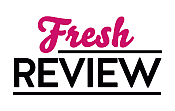 Reviewed by Svetlana Libenson
Posted May 31, 2018

Historical | Romance Historical
In the spring of 1825, Eliza "Betsy" Schuyler Hamilton is about to receive a visit from James Monroe, the fifth United States President, to let bygones be bygones. As Eliza prepares herself for the inevitable meeting, she begins to reminisce about her life as a young woman in 1777, during the midst of American Revolution when she met Alexander Hamilton and their trials and tribulations throughout the years, examining and questioning herself and her now-dead husband in an attempt to figure out what it all means and how it affected her life.
Spanning the years 1777 to 1825, from the time Eliza is a young woman learning about life as a patriot and as a general's daughter to the time she puts her knowledge and experience to use in her married life to Alexander Hamilton, MY DEAR HAMILTON becomes a mesmerizing reading experience of a married life through both good and bad times, through early American politics, and answers the question of what it is like to be married to a "great man" who becomes ingrained into the fabric of a nation with his contributions to finance and philosophy. MY DEAR HAMILTON also humanizes such a man, who is both admirable and relatable, though I get the impression that both admirers and enemies either hated or loved Alexander, with nothing in between. Eliza proves to be a steadfast mate for Alexander Hamilton and is a woman that should be admired, not only for her loyalty to her husband, but as well as her intelligence and her stubborn streak for a better world for her family.
Told in a style of AMERICA'S FIRST DAUGHTER, Laura Kamoie and Stephanie Dray become a dream team of historical fiction, and don't shy away from the highs and lows of Eliza's marriage to Alexander Hamilton. With witty candor and a seamless writing style, they combine their talents for romance and history in this beautiful and devastating tale of love, politics and how it all played out in America's formative years.
For fans of either Alexander Hamilton, historical fiction, or even romance dealing with the dynamics of marriage, MY DEAR HAMILTON is a novel not to be missed and is to be enjoyed and savored and re-read over and over.
SUMMARY
From the New York Times bestselling authors of America's First Daughter comes the epic story of Eliza Schuyler Hamilton—a revolutionary woman who, like her new nation, struggled to define herself in the wake of war, betrayal, and tragedy. Haunting, moving, and beautifully written, Dray and Kamoie used thousands of letters and original sources to tell Eliza's story as it's never been told before—not just as the wronged wife at the center of a political sex scandal—but also as a founding mother who shaped an American legacy in her own right.
A general's daughter…
Coming of age on the perilous frontier of revolutionary New York, Elizabeth Schuyler champions the fight for independence. And when she meets Alexander Hamilton, Washington's penniless but passionate aide-de-camp, she's captivated by the young officer's charisma and brilliance. They fall in love, despite Hamilton's bastard birth and the uncertainties of war.
A founding father's wife...
But the union they create—in their marriage and the new nation—is far from perfect. From glittering inaugural balls to bloody street riots, the Hamiltons are at the center of it all—including the political treachery of America's first sex scandal, which forces Eliza to struggle through heartbreak and betrayal to find forgiveness.
The last surviving light of the Revolution…
When a duel destroys Eliza's hard-won peace, the grieving widow fights her husband's enemies to preserve Alexander's legacy. But long-buried secrets threaten everything Eliza believes about her marriage and her own legacy. Questioning her tireless devotion to the man and country that have broken her heart, she's left with one last battle—to understand the flawed man she married and imperfect union he could never have created without her…
---
What do you think about this review?
Comments
No comments posted.

Registered users may leave comments.
Log in or register now!