"Who can resist a cozy mystery involving books, bookstores, and a heroine who is a bookbinder?"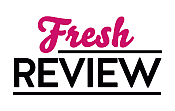 Reviewed by Debbie Wiley
Posted May 31, 2018

Bookbinder Brooklyn Wainwright covets the rare edition of ALICE'S ADVENTURES IN WONDERLAND owned by one of her fellow shop owners. She visits the book daily, never expecting the book to become such a contentious item between the two owners of Brothers Bookshop, Eddie Cox and his brother-in-law Terrence Payton. Unfortunately, two other local shopkeepers are found dead and another priceless copy of the book is found. Accusations are flying, including one that all the local shops will be replaced by high-rise apartments. Meanwhile, Brooklyn is about to meet the parents of her fiancé, Derek Stone, for the first time and she's all nerves.
ONCE UPON A SPINE is the eleventh book in the Bibliophile Mystery series, but new readers can jump in and easily appreciate the story line and the characters. Kate Carlisle gives readers enough history to appreciate the characters and their relationships, even as we are seeing a pivotal point in Brooklyn and Derek's relationship. In fact, it helps greatly that she's meeting his parents for the first time as we get glimpses into her own insecurities and worries and worries even as Derek's love for her shines through.
Brooklyn and Derek are an entertaining couple and Kate Carlisle shows the strength of their relationship in ONCE UPON A SPINE. Brooklyn is worried over every last detail involving the upcoming visit of Derek's family, even as he tries to reassure her. Derek's family is British (which was one of Brooklyn's worries as she worried over the differing customs) and it was fun to watch Brooklyn immediately settle in with them and their own quirks.
Who can resist a cozy mystery involving books, bookstores, and a heroine who is a bookbinder? ONCE UPON A SPINE is the ideal book for booklovers. This was my first time diving into Kate Carlisle's series, but I was thrilled with the books being a key part of the mystery. While I'm not a fan of the Lewis Carroll book featured in ONCE UPON A SPINE, I can definitely appreciate Brooklyn's love for such a beautiful old book. Booklovers will be drawn in immediately to ONCE UPON A SPINE as the opening pages focus on Brooklyn's love for the gorgeous Lewis Carroll classic while the mystery maintains their interest.
SUMMARY
Brooklyn's future in-laws are traveling from England to meet her, and if that's not enough to set her on edge, rumors abound that the charming Courtyard Shops across the street may be replaced by high-rise apartments. Their trendy neighborhood will be ruined unless Brooklyn and her fiancé, Derek Stone, can persuade the shopkeepers not to sell.
But with a rare edition of Alice in Wonderland causing bad blood at the Brothers Bookshop and a string of petty vandalism making everyone nervous, Brooklyn and Derek feel overwhelmed. Then the owner of the Rabbit Hole juice bar is felled by his own heavy shelves, and the local cobbler lies dead beside him. Things get curiouser and curiouser when a second priceless copy of Alice is discovered.
As the Brits descend, Brooklyn learns they're not so stuffy after all. Derek's dad is won over with chocolate cream pie, and his psychic mum would kill to help Brooklyn solve this murder--before another victim takes a tumble.
---
What do you think about this review?
Comments
No comments posted.

Registered users may leave comments.
Log in or register now!