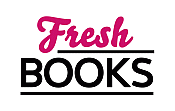 Hot, sizzling reads for July
"A spectacular and stimulating character-driven romance!"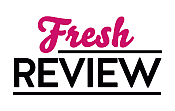 Reviewed by Miranda Owen
Posted May 22, 2018

Romance Contemporary | Romance Erotica Sensual
DIRTY BASTARD is the third book in Jessica Clare's Roughneck Billionaires series. DIRTY BASTARD runs concurrently with some of the events in the previous Roughneck Billionaires book. Lexi Brandon has some highly pressing matters to attend to -- her dismal financial situation, and a stalker that she can't seem to shake. Even though she has problems of her own, Lexi is also trying to be a supportive friend as her BFF Natalie reconnects with a lost love. Falling for a rough and tumble Texas billionaire and getting knocked up didn't factor anywhere in her life plan, but that's what happened. Jessica Clare does a phenomenal job of telling a story with an inconvenient yet charming romance and balances the drama with moments of whimsy.
Knox Price is not your average sports car-driving, shallow, billionaire who is content to have a model on his arm. Knox and his brothers grew up without a lot of money and working the oil fields as they got older to make a living. Now that the Price brothers have a nice chunk of change, the majority of the women they attract are mainly interested in what's in their bank account. Although a few of his brothers are happy to indulge attractive gold diggers for a good time, Knox wants a woman with a little more substance who can stir his interest. Lexi interests him. Lexi is not in awe of the Price brothers' wealth and her eccentricities and nonconformist ways fascinate Knox and get him hot. Jessica Clare tells this love story from both perspectives, giving the reader a greater insight into each of the main characters. Lexi is a snarky and quirky character who is an oddball to some, but I find her interesting, sympathetic, and real. Knox is a rough and tumble kind of guy who is sensitive enough, and cares enough about his woman to tailor his courtship specifically to her unique personality and desires. A date spent overnight in a haunted hotel makes a dream date for Lexi and endears this hero to readers.
DIRTY BASTARD is a spectacular and stimulating character- driven romance. The stalker aspect of this story strikes a serious note, but I like the realistic way Jessica Clare depicts a victim of stalking. Like many women, Lexi is smart and capable and thinks that having a stalker is something that she can handle on her own, without getting her friends pulled into her problems. She's wrong to think that her problem will just go away, or that she doesn't need help, but real people rarely handle moments of crisis perfectly, and Lexi is no different. I can't wait for Jessica Clare's next sizzling romance!
SUMMARY
Billionaire roughneck Knox Price finds himself twisted by desire for a yoga teacher in this new romance by the New York Times bestselling author of Dirty Scoundrel.

Knox Price has always fallen short in comparison to his brothers. Boone is the ambitious one. Clay is the nice one. Gage is the handsome one. And Knox? Well, he's the cynical one. The odd man out in the ultra-wealthy but rather unique Price family. It's not that Knox hates people--it's that humanity always disappoints him. When you become an oil-rich, Texan billionaire overnight, people treat you a certain way. Just once he'd like to meet someone that isn't dazzled by his wallet.

Then, he meets struggling yoga teacher Lexi Brandon. She's weird. She's unpredictable and tends to say strange things. She lurks in the bushes and dresses in all black. She loves when people cross the street to get away from her. Lexi's definitely not his type, but she's also the first one to ever truly see him and not just another rich, dirty Price.

And that's...fascinating. But how do you catch the interest of a woman who goes out of her way to be odd? When an unexpected surprise throws them both for a loop, Knox decides it's time to get down and dirty, abandon the rules, and be who he truly is--a bastard.
---
What do you think about this review?
Comments
No comments posted.

Registered users may leave comments.
Log in or register now!