"Great start to a unique paranormal series."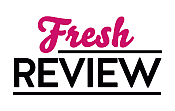 Reviewed by Paula Myers
Posted February 19, 2006

Fantasy Urban | Romance Paranormal
In New York representing his pack at a gathering of Others, Irish werewolf Sullivan Quinn is at the conference to warn his American counterparts about the radical Light of Truth, an organization determined to wipe all mystical creatures out of existence. He's distracted by Cassidy Poe, a beautiful Foxwoman and granddaughter of a member of the Inner Circle that Quinn is scheduled to address.
Though Cassidy is attracted to Quinn, she has trouble reconciling the instantaneous desire she feels for him with her anthropological background and all she believes about social interactions between men and women. Determined not to succumb to the desire between them, Cassidy soon finds herself working with Quinn when the Light of Truth sect strikes close to home, putting in jeopardy all they hold dear.
Christine Warren's WOLF AT THE DOOR, first book in The Others series, is chock-full of a collection of mystical creatures rarely seen all together in one book. While it's a bit confusing keeping weres, shapeshifters, vampires, witches, golems and other various and assorted creatures straight, Quinn and Cassidy are likable characters and Warren's sense of humor is evident throughout.
SUMMARY
Spellbinding new series takes you into the enthralling world of The Others—mystical creatures who have long kept their true natures hidden from human eyes. Now, these werekin, shapeshifters, vampires, and witches must choose between revealing their powers or fighting a sinister sect hell-bent on their destruction…
WHEN DANGER MEETS DESIRE… Sullivan Quinn didn't travel 3,000 miles from his native Ireland and his wolf pack just to chase rabidly after the most delectable quarry he's ever seen. Quinn is in America on a mission—to warn his Other brethren of a shadowy group willing to use murder and mayhem to bring them down. But one whiff of this Foxwoman's delicious honeysuckle fragrance and he knows that she is more than a colleague or a conquest…she is his mate.
THEY'LL DISCOVER… Anthropologist Cassidy Poe is a world-renowned authority on social interaction, but the overpowering desire she feels around Quinn defies every ounce of her expertise. Working by his side to uncover The Others' enemies poses risks she never expected—to her own safety, to those she loves, and to her heart, as every encounter with Quinn proves more blissfully erotic than the last…
THE ANIMAL WITHIN… Now, with no one to trust but each other, Quinn and Cassidy face a foe that's edging closer every day, threatening to destroy the life they've always known, and the passion they've just discovered…
---
What do you think about this review?
Comments
No comments posted.

Registered users may leave comments.
Log in or register now!