"A great look at Sookie and her friends."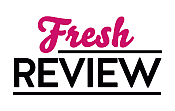 Reviewed by Gabrielle Lee
Posted April 28, 2018

If you are looking for your Sookie fix then this book is where you will find it. THE COMPLETE SOOKIE STACKHOUSE STORIES by Charlaine Harris gives fans a great collection of short stories about Sookie and the inhabitants of her world. These stories take readers on wonderful side trips with Sookie and her friends. Many favorite characters lives come to life in these stories. As a whole, this book is a fun and engaging read. I loved each of the stories contained in this collection and "Dracula Night" is one of the stories that really stood out for me. I enjoyed the way that Eric was portrayed in this short. We get to see a totally different version of him. If you love Sookie and her world this book is a must have to add to your collection.
These stories come from different times in the series but have been published before. Being a big Sookie fan I have read many of the stories featured in this collection. They are always worth reading and enjoying over again and it was nice to have them all in one place together. It is always nice to see more from characters of a series that you enjoy and Charlaine Harris does not disappoint with these adventures. Sookie and her friends get into all kinds of mischief within these pages. I liked that these stories were more in tune with the books than the television series. It was fun to see the different sides of so many of this world's inhabitant. There is sweet and silly and fun stories to heartwarming ones that make you feel good. The introductions to the stories were a nice touch and I enjoyed the books introduction as well. Each story is fast paced and holds your attention all the way to the end.
As Sookie's adventures have come to an end, this collection of stories brings us back to her glory days and gives us a wonderful look at Sookie and her friends. If you love Sookie as much as I do, you will enjoy this collection and remember with great fondness the fun and delight of this series.
SUMMARY
For the first time together in one volume, the complete short story collection starring Sookie Stackhouse—with a new introduction from the #1 New York Times bestselling author of the series, Charlaine Harris.
For the first time together in one volume, here is the complete short story collection starring Louisiana's favorite telepathic waitress, Sookie Stackhouse—from #1 New York Times bestselling author Charlaine Harris. New fans can fill in the gaps in their Sookie lore while old friends can revisit some of their favorite moments and characters. From investigating the murder of a local fairy to learning that her cousin was a vampire, from remodeling her best friend's house to attending a wedding with her shapeshifting boss, Sam, Sookie navigates the perils and pitfalls of the paranormal world.
Belly up to the bar at Bon Temps's favorite watering hole and hear stories that will make you wish Sookie never left, including...
"Fairy Dust"
"One Word Answer"
"Dracula Night"
"Lucky"
"Gift Wrap"
"Two Blondes"
"If I Had a Hammer"
"Small-Town Wedding"
"Playing Possum"
"In the Blue Hereafter"
This definitive collection is the perfect binge read for people who like their stories with bite!
---
What do you think about this review?
Comments
No comments posted.

Registered users may leave comments.
Log in or register now!