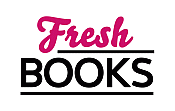 Your August adventures in reading
"Rita Mae Brown is on great form with the mystery of a handsome ghostly huntsman"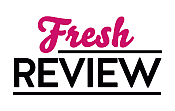 Reviewed by Clare O'Beara
Posted April 27, 2018

Mystery Pet Lovers | Mystery Legal | Mystery Cozy
Latest in the series of Sister Jane hunting stories in Virginia, comes a cold case mixed with a ghost story. Decades ago, a handsome huntsman vanished, having first romanced every lady in sight, including the married ones. CRAZY LIKE A FOX explores the story of his disappearance and the conviction of most locals that he must have been murdered.
The missing man was called Wesley Carruthers, but mostly he is referred to as Weevil, which sounds unkind given the tragedy for his family. He has been presumed dead since 1954, so his ghostly form appearing on a cellphone video is scary and lends impetus to a new search. A hunting horn has also gone missing from a museum display case, but the police don't feel concerned. Sister Jane, the sprightly senior lady who is joint master of hounds, still enjoys a day's outing with the business people and local farmers of the Jefferson Hunt, in which the fox usually runs to ground. She has known everyone from the early years and has a great store of memories. Maybe the clue is in her head already, or maybe she'll have to do some investigating.
The animals talk amongst themselves, a popular feature of cozy mysteries by Rita Mae Brown. Hounds, house dogs, horses, and foxes chatter freely while even rodents and owls get to contribute, though they are less occupied by the affairs of humans. This book is set near the Blue Ridge Mountains during early autumn, the cub-hunting time, when some late harvests have not been gathered. I like that the diverse population always features. One vigorous hunt occurs on land owned by Kasmir Barbhaiya from India, while a young African-American lady, Anne Harris (known as Tootie -- I take it silly nicknames are a Virginia habit, but it would be easier to tell the people apart from the animals without them) lives in a remodeled cottage on Sister Jane's land. Tootie's mother arrives to stay unexpectedly, announcing that she's getting divorced from her media mogul husband. Seems wealth doesn't always bring happiness.
This gently moving adventure weaves today with yesterday, ghost stories with drug searches. I found myself more and more enthralled as the handsome huntsman made further strange appearances. Love of the land resonates through this series and the Mrs Murphy series, too. Anyone who enjoys Rita Mae Brown will get a great read from CRAZY LIKE A FOX and hunt for more of her mysteries. She's on great form this time.
SUMMARY
In this thrilling new foxhunting mystery from New York Times bestselling author Rita Mae Brown, an investigation into a missing and valuable object flushes out murder, ghosts, and old family rivalries. Now "Sister" Jane Arnold and a pack of four-legged friends must catch the scent of a killer and unearth a long-buried truth.
As the calendar turns, the crisp October winds bode well for this year's hunting season. But before the bugle sounds, Sister Jane takes a scenic drive up the Blue Ridge Mountains for a board meeting at the Museum of Hounds and Hunting. Brimming with colorful stories and mementos from hunts of yore, the mansion is plunged into mystery when a venerable hunting horn is stolen right out of its case. The only clue, on a left-behind cell phone, is what seems to be a "selfie" video of the horn's original owner, Wesley Carruthers—deceased since 1954.
Odder still, Wesley's body was never found. When Sister makes a discovery that may explain his unsolved disappearance, it leads her back to the Jefferson Hunt at midcentury, with her faithful hounds at her side. But as the clues quickly mount, Sister is no longer sure if she's pursuing a priceless artifact, a thief, Wesley's killer . . . or a ghost. The only certainty is that someone wants to put Sister off the chase—perhaps permanently.
Teeming with familiar and beloved characters, intrigue, and the rich local history of Virginia's horse country, Crazy Like a Fox races toward its stunning conclusion in full cry and packed with plenty of surprises. Once again, Rita Mae Brown dazzles and delights in her irresistible style, with a novel readers are certain to be crazy about.
---
What do you think about this review?
Comments
No comments posted.

Registered users may leave comments.
Log in or register now!