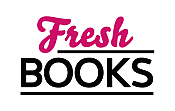 Pick up great June books for summer reading
"The wolf becomes captive to his foxy prey"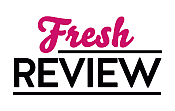 Reviewed by Bonnie Rose
Posted April 24, 2018

Romance Suspense | Romance Paranormal
In Jennifer Ashley's world, shifters are less than second-class citizens, forced to wear electronic collars, live in approved Shiftertowns, and travel only with permission. Wolf shifter, Angus Murray, is approached by an agent of the Shifter Bureau, and tasked with bringing in a rogue, collarless shifter, Tamsin Calloway. Though Angus wants no part of tracking one of his own, the Bureau forces his hand by holding his beloved son, Ciaran, in custody, until he complies. Ciaran is the only bright spot in Angus's life, and he loves his son dearly, and will do anything to protect him. Ciaran's mother is dead, and they only have each other. So, the grumpy and taciturn Angus heads out to capture the wanted criminal.
Tamsin is a very rare fox shifter who has been successful in avoiding the bureau agents pursuing her. She made the choice to leave her family and live outside the law in order not to have to wear the dreaded collar. Unfortunately, she made the mistake of aligning herself with radicals whose philosophy turned out to be vastly different from hers. Now the bureau is determined to capture her and use any means available to find out what she knows about her former colleagues. Then when they have the necessary information, they plan on studying (meaning -- using as a guinea pig) Tamsin, as she is the first known fox shifter.
Tamsin leads Angus on a merry chase, but he manages to catch up to her when she becomes badly injured. Angus's gruff persona holds a soft heart, and he takes tender care of the bubbly and vivacious Tamsin, who appears to be his polar opposite. The more time Angus spends with Tamsin, the more attracted he becomes, and the more he regrets having to turn her in. He has to put his son first, but he comes up with a plan for her to escape once Ciaran is safely back in his custody.
Cue the road trip! Tamsin escapes the bureau agents, and takes off with Angus and Ciaran to parts unknown. Along the way, this trio evolves into a sort of family unit, with bonds developing between them all. Ciaran is an adorable and exuberant wolf cub shifter, who is desperately wanting some adventure, and for Tamsin to be a permanent part of their lives. Angus is falling hard for Tamsin, and is trying to come up with a solution to their outlaw status, so that he can have Tamsin as his mate. Tamsin, however, is convinced that she must eventually leave again on her own to keep Angus and Ciaran safe from the Shifter Bureau.
MIDNIGHT WOLF introduces a varied cast of characters, some of them old friends from previous books, including shifters, goblins, fae, and goddesses. These creatures exhibit more humanity and loyalty than the so-called humans in the story. While the bulk of the tale is about being on the road and fleeing the evil bureau, the focus is on the developing love between Angus and Tamsin. I love these characters, and was rooting for poor Angus to find genuine love to fill his bleak life, and for road weary Tamsin to be able to set down roots and have a family of her own. MIDNIGHT WOLF is an engaging and warm read that takes the reader on a fabulous journey through the shifter world, and leads to a very satisfying happy ever after.
SUMMARY
Angus Murray, bouncer for a New Orleans Shifter bar, is sent to round up an elusive, Collar-less Shifter woman, Tamsin Calloway, who is causing trouble for Shifter Bureau, and possesses information they want. If Angus refuses, he risks losing his cub. He finds Tamsin but she's slippery and not about to be rounded up quietly.
In fact, quiet is nothing Tamsin will ever be. She leads Angus on a wild chase, but he's determined to bring her in to save his son.
Can Tamsin convince Angus she's worth helping before she's locked away by Shifter Bureau, Collared, or perhaps killed?
---
What do you think about this review?
Comments
No comments posted.

Registered users may leave comments.
Log in or register now!