"THE OTHER LADY VANISHES is a fabulous story about a woman on the run from her past."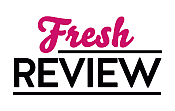 Reviewed by Magdalena Johansson
Posted April 13, 2018

Romance Historical | Romance Suspense
I first thought that I would start off this review stating that reading Amanda Quick is a guilty pleasure of mine. Then, I thought that I'm not at all guilty about it, vice versa to be honest. However, Quick's books are definitely a pleasure to read.
THE OTHER LADY VANISHES is the second book in the Burning Cove series, but there are no problems reading this one without having read the first book. Sure, there are people from the first book that shows up in this story as well, but the main story, about Adelaide Blake, is definitely a standalone one.
Adelaide Blake shows up in Burning Cove, California and gets a job in a herbal tea shop. Like many other people in the town, Adelaide has secrets. Two months before she escaped from a private sanitarium. She is now trying to lie low and hopes that the men that are responsible for her stay at the sanitarium won't find her. However, she soon realizes that her past may have caught up with her...
THE OTHER LADY VANISHES is a fabulous story about a woman on the run from her past. I found the book to be perfect for the mood I was in. I wanted something easy-going to read, but not too simple. I wanted to read about interesting and strong women and I definitely got it with this book. Amanda Quick has a knack for creating women that are strong and multilayered. The story may be a bit predictable, but it didn't bother me that much. Reading an Amanda Quick book is such an enjoyable thing and Adelaide is such a fabulous character. Of course, there is romance in the book and if that's your thing, then you will love this book. I wish I could write about some of my favorite moments in the book, but that would give away too much of the story. But, I will end this review by saying that the ending is marvelous. I loved it!
SUMMARY
The New York Times bestselling author of The Girl Who Knew Too Much sweeps readers back to 1930s California--where the most dazzling of illusions can't hide the darkest secrets...
After escaping from a private sanitarium, Adelaide Blake arrives in Burning Cove, California, desperate to start over.
Working at an herbal tea shop puts her on the radar of those who frequent the seaside resort town: Hollywood movers and shakers always in need of hangover cures and tonics. One such customer is Jake Truett, a recently widowed businessman in town for a therapeutic rest. But unbeknownst to Adelaide, his exhaustion is just a cover.
In Burning Cove, no one is who they seem. Behind facades of glamour and power hide drug dealers, gangsters, and grifters. Into this make-believe world comes psychic to the stars Madame Zolanda. Adelaide and Jake know better than to fall for her kind of con. But when the medium becomes a victim of her own dire prediction and is killed, they'll be drawn into a murky world of duplicity and misdirection.
Neither Adelaide or Jake can predict that in the shadowy underground they'll find connections to the woman Adelaide used to be--and uncover the specter of a killer who's been real all along...
---
What do you think about this review?
Comments
No comments posted.

Registered users may leave comments.
Log in or register now!